---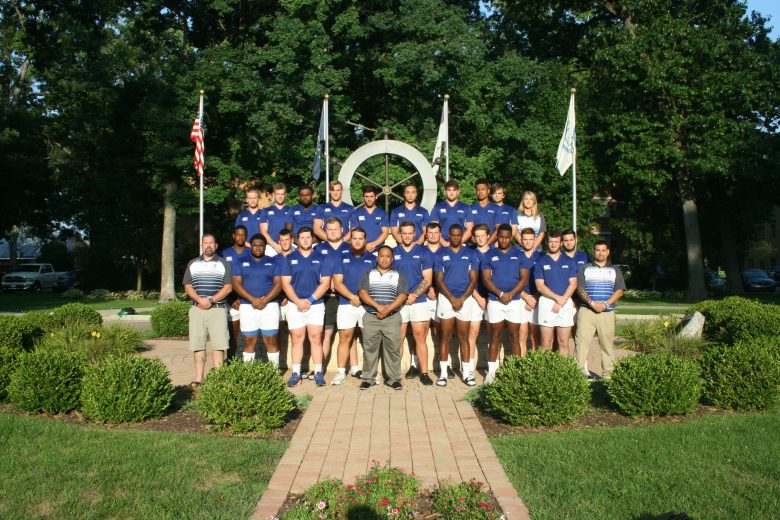 Notre Dame, Ind. -- On Tuesday, Aug. 28, 2018, our Bethel Rugby team took on the ever-infamous Notre Dame in a friendly scrimmage. The teams have a history of putting on good matches, and this one did not disappoint.
The day leading up to the game was a scorcher and the men were out on the pitch warming up for two hours in the heat before game time. Nerves were high -- some because they wanted to continue their win streak against ND Rugby and others because this was their first time playing rugby in their life.
The game seemed to start off on a good leg, until Notre Dame got in the Bethel team's heads and started running up the score. At the end of the first half the chances of winning, or even making a comeback, were looking slim.
"The first half absolutely sucked, there was no communication. Everybody was tired, said Sophomore Brandon Slabaugh. "Then the second half we started playing smart, we started playing Bethel Rugby. Communication was a little better, we were still slow on getting up off the ground and coming up, but we started playing smarter."
In the second half, the team picked it up. The intensity was there and they were adamant that this was not going to be a landslide. They buckled down and scored four trys in the second half, made by Nick Chevalier, Jamari Robinson, Sujai Ikemefuna, and Adam Trejo (along with the unwavering support from their teammates), who helped Bethel claw their way back to a 28-23 game. In the end, Bethel couldn't pull out the W. The game wasn't all bad, a lot of freshmen got to see the field and experience what college ball felt like.
"We could have done a lot better. Our forwards were struggling getting depth right when calling for a pass, we weren't attacking on defense, and in the first half we just did horrible. We had a little bit of a bounce back in the second, but it wasn't enough," said Freshman Bryant Kerns. "Overall I think this was a good learning experience for the whole team and I think we are all eager to work on what we need to so we are more prepared for our next game. I have been waiting for the moment I put on the Bethel Rugby jersey since I first committed to coming to Bethel, so that was a very big moment for me"
At the end of the day, its highly impressive that little Bethel College can produce a team with enough talent to give even a D1 school a run for their money.
See them in action next Saturday, Sept. 15, 2018, 1 p.m., at the Moose Rugby Grounds in Elkhart, Ind. This will be the team's first conference game of the year against Ferris State University and the Bethel team is hungry for another National Championship.
Print