---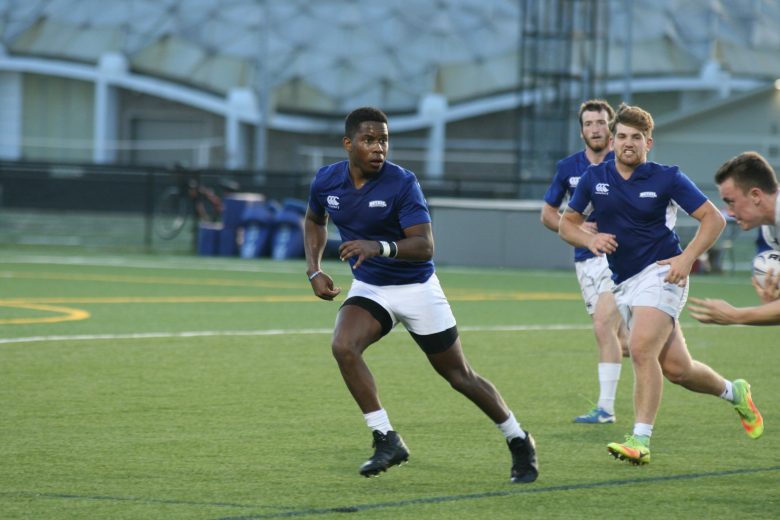 MISHAWAKA, IND.--The men's rugby team this season has had their best statistical year since the program began, winning every game by at least 20 points. The team has only ever lost one regular season game in program history. They kept this streak alive by ending their season with an undefeated record of 7-0.
The Pilots won the Great Lakes Conference, winning 93-5 against Calvin College, in Grand Rapids, MI. They are travelling to Columbia, Missouri on November 17 to compete in the playoffs. Until all conference games are over, the official seeds remain undetermined.
The Rugby team has been waiting for another banner to be hung, after already winning a national title. As of Oct. 19, the Rugby team was ranked no. 4 in USA Division II.
The team this year has been closer than ever before. Jake Jagielski said, "If you can get guys closer together, they'll play harder for each other on the field."
Jake was awarded MVP in the National Small College Rugby Organization (NSCRO) in 2016. He is in his senior year at Bethel.
A majority of the team this year is upper-classmen, and Nick Chevalier said, "They've had time for those guys to develop," he continues, "Everyone has done a pretty good job of building up the freshmen and all the new guys on the team."
With this dynamic, they have been able to run more complex offenses that they will be able to run in the playoffs.
Nick is the only captain this year. He was also awarded the Heart and Soul Award by NSRCO in 2017.
Look out for further details on the games. Good luck, Pilots!
Print