---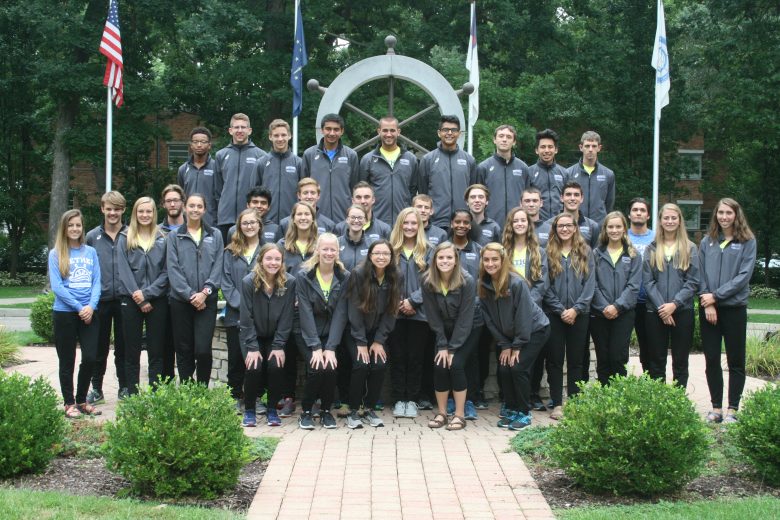 POINT LOOKOUT, MO—This past weekend both the men's and women's cross-country teams completed their season at nationals in Point Lookout, Missouri. The men's team showed a strong finish with senior, Evan Herr-Knispel, placing 24th and Trevor Miller placing 19th. Unfortunately, this wasn't enough for the team to place.
Trevor Miller just barely missed the All-American status, finishing a mere 10 seconds behind the top 15 runners. However, He was able to claim a collegiate best by a whopping 28 seconds. Herr-Knispel was able to complete the race with his fourth fastest time. He reflects on the season and his time here at Bethel:
"This season has been my best cross-country season of my whole life with running my four top times ever in the 8k. Running for God really does make a difference. It also makes a difference when you have a team of guys to bond with and run with, and it definitely won't be the same when I graduate this spring. My time here at Bethel has been amazing and it has changed my life for the better. Finding Christ was the best part and the start of it all and learning how to run to honor and glorify Him has changed my view of running."
The women's team really stole the show, placing 3
rd
out of 10 teams. Bethel's very own Emma Jankowski placed 1
st
out of 66 runners. Other impressive finishers were Anna Nisen in 15
th
, Vanessa Steiner in 16
th
, and Jessica Duvall in 19
th
.
Jankowski wasn't the only one that ran her heart out. Vanessa Steiner ran her third fastest time while Emma Romero alongside Jankowski ran their second-best times ever.
Junior, Lorraine Gamble runs for Bethel. Even though she was not able to participate in the majority of meets (due to an injury), she was able to encourage her ladies to victory over the season. She sees her team as more of a family than a group of individuals,
"I really enjoy running for Bethel, it has helped me to find friends and I think that being part of a team is really good. I'm grateful for the family that it creates that is there to support me."
Gamble also mentioned that Jankowski, a sophomore and a transfer, has had an incredible season. Not only did she place first in nationals, but she also won All-American recognition alongside Anna Nisen.
Anna Jankowski is not done running yet, she will go on to compete at the N.A.I.A. National Championship on Friday, November 16. Congratulations to both of our teams on their accomplishments and good luck next year!
Print