---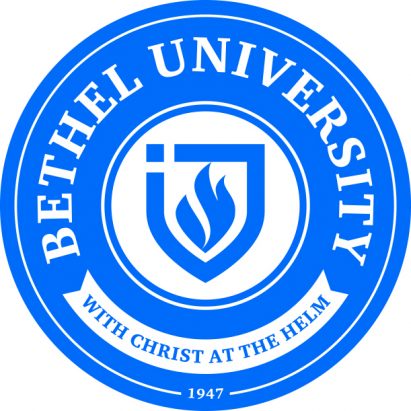 MISHAWAKA, IND. -- On May 6, 2019, Bethel College will begin operating as Bethel University. On Dec. 7, the new logo and seal were officially revealed to students at chapel, and to faculty, staff, and alumni through email.
Bethel's Marketing and Communication staff worked with an outside branding/marketing firm to develop the new seal (pictured here), logos and all other branding elements. Brand updates using these elements will take place throughout the spring and summer.
"The new Bethel University logo is updated from the Bethel College logo to give it a more contemporary, yet classic look, while staying true to the core of Bethel's identity and history. Our goal was to look towards the future while honoring the past," said Rich Cummins, vice president for institutional advancement for Bethel.
The Bethel Board of Trustees voted in January 2018 to change the name of the college; in July the board made a unanimous decision to change to Bethel University; in September, a public announcement was made about the transition.
To view the timeline for the change or to learn more about how this impacts athletics, when you can buy items in the bookstore, what the elements in the seal mean, and other frequently asked questions, visit BethelCollege.edu/University.
Print