---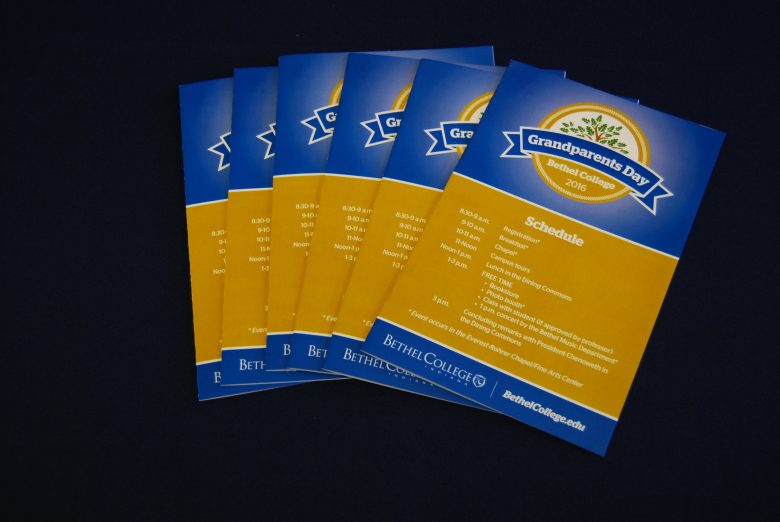 MISHAWAKA—The annual Grandparents Day event here at Bethel is fast approaching. The activities begin at 9 a.m. on Friday, March 15. There will be a light breakfast, a seminar, campus tours and an optional class observation, among other activities. 
Parents can come as well. Tickets are $10 per grandparent or parent; there is no charge for students. A light breakfast at 9 a.m. and lunch in the Dining Commons is included for the grandparents and parents. The registration deadline is March 7; to register, visit bethelcollege.edu/give/grandparents-day. 
According to Amy Lein, the administrative assistant for institutional advancement, Grandparents Day first started in 2016.
"I think we really just wanted to get parents and grandparents involved on campus," said Lein.
This year, Lein said they are expecting about 80 attendees. In addition to scheduled events, there will also be optional activities to participate in. 
"They'll have kind of like a free time," said Lein. "We'll provide the Bowen Museum tours... or they can go on a campus tour or they can just hang out with their student."
The grandparents also have the optional opportunity to stay after the 5 p.m. conclusion for the Jazz Coffeehouse at 8 p.m. that evening.
Print