---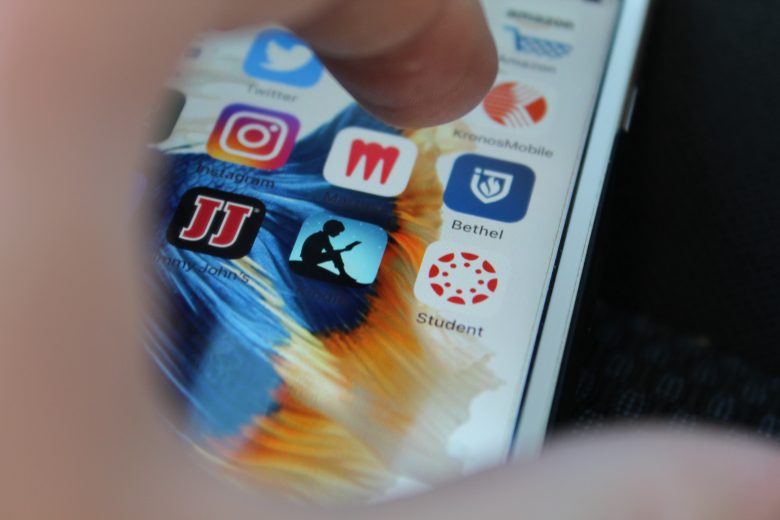 MISHAWAKA -- The Information Technology (IT) Department released its new app to the Bethel University student body on August 23. While the app's release date came as a surprise to many students, IT planned to create an app for many years. 
What made the idea a reality came from the mind of Bethel alumni, Isaiah Ritter. While working as an IT Help Desk Technician, he bounced ideas off of Web Developer Jacob Brubaker and Programmer Joshua Salyer. During this past spring semester, plans for the Bethel app started coming together.
"We started to dabble with it towards the end of the spring semester of 2019," Brubaker said. "But then, we launched into it kind of full-time after graduation because Isaiah came on as an intern over the summer. So, he was able to fully dedicate all of his time towards our project, instead of splitting it across being the help desk technician."
Ritter and Brubaker decided to replicate the app after the Bethel Go website. They researched different platforms to use to create a native app for both Androids and iPhones.
When they decided to use the platform "Flutter," they created the code to run the app. Flutter uses a programming language called dart which can create an app on multiple platforms. Ritter spent an estimated 300 hours of his summer writing the code.
"It wasn't super difficult," Ritter said. "It was very time-consuming. It takes a while to compile that (code) into one thing."
Some of the app's features include many of the same tasks a student can do on the Bethel Go website. But now, students can remain signed into the app even when they are not using it. Students can also immediately view menu options at each on-campus dining area without clicking a separate PDF file link.
While Ritter implemented some of his own ideas into the app, some ideas were not able to be used due to time constraints. One idea is to have notifications for student life events.
"What Jacob (Brubaker) told me was to draw things in and don't try to put too much out there because you will run out of time," Ritter said. "Because I had a lot of extra ideas I wanted to toss into it and Jacob's like, 'I don't think we have time for that.' He was correct."
The IT department is actively working on updates to the app which Brubaker said would be released soon. Salyer is currently offering his input and will most likely be overseeing the app in the future.
After receiving approval from Patti Fisher, Senior Director of IT, Brubaker and Ritter submitted the app for Google and Apple's approval. While Apple approved the app within a day after submission, Google's approval took longer.
"We actually had it submitted the week prior to when we wanted it to be available to students," Brubaker said. "Which at the time, should have been plenty of time. Literally, two days before we submitted it, Google, without notifying anyone, changed their policy."
Instead of an instantaneous approval process, the IT department waited three to seven days for Google's approval of the app. They received Google's approval hours before the announcement of the new apps at chapel Aug. 23. But students were unable to find the app on the Google Play store until later that afternoon.
The app received a fairly positive response upon release. Brubaker said the IT Department has received emails from different students and faculty, suggesting ideas for the next update.
"IT is looking at it as a first step," Brubaker said about the app. "So now that we have this one under our belt … and we've kind of done it in a controlled way and a limited focus."
Brubaker said the IT Department is also considering creating new apps for other constituent demographics like visitors.
Despite transferring to the University of Notre Dame this year as a junior, Ritter is not finished. He is volunteering his time to help improve the app. He may not be on campus anymore, but his legacy can still be found on students' phones.
Print