---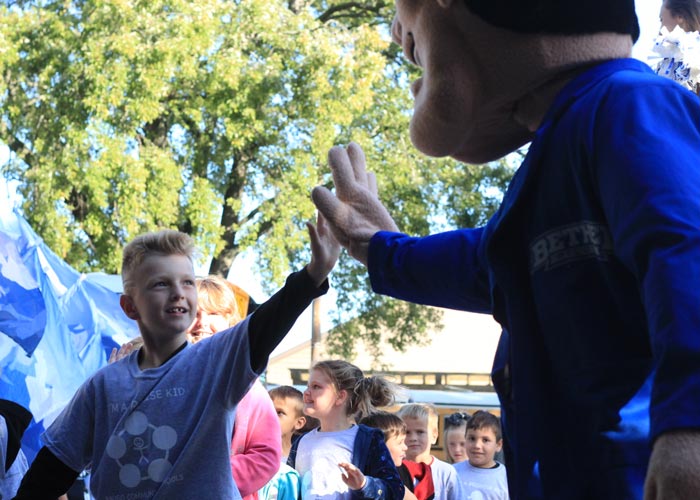 Bethel University (BU) held an event called, "Walk Into My Future" on Sept. 26.  Baugo Community Schools (BCS) and BU partnered to ignite excitement for BCS students beginning their education. Four hundred Baugo Elementary students in pre-school through second grade attended the event. 
Bryan Sanders, Superintendent of BCS, expressed his excitement about the event.
"It is our belief that embracing this whole-child thinking improves the lives of our students and increases their career and college readiness," Sanders said in an email to The Beacon. "This same thinking makes our community stronger and a better place to live. This community-based framework makes Jimtown special and gives me great pride as the leader of our schools."
The event is a part of a program called the Baugo Promise 529 plan. The program is made possible by a partnership between BCS and BU to help kids be more aware about college.
Another aspect of the program is creating a college savings plan for every kindergarten through second-grade student. Each student enrolled in the program gets $25 dollars deposited in his/her name. According to the BCS website, over $10,000 has been donated to the program so far.
Print