---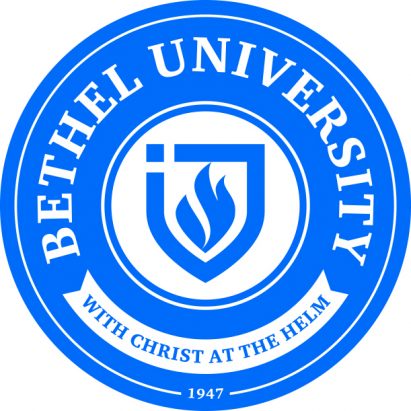 MISHAWAKA—On a campus dominated by sports, sometimes it can be difficult to find other ways to get involved. Thankfully, there are many other opportunities to be part of the Bethel community, not the least of which is by joining a club.
For a club to be recognized by the Student Council, it must have at least ten members, a faculty adviser, and a constitution.
Student Council President Paul Cooke, a senior biochemistry major, would love to see more club involvement on Bethel's campus.
"I would really like students to know that the Student Council functions for them," said Cooke. "If they have something they would like to do through the Student Council, we will take ideas and inquiries all the time about that."
Cooke hopes to see both the growth of current clubs and the formation of two new clubs every semester, and he would love for the Student Council to be able to be involved as much as possible.
"Whether it's starting a club, creating an event, asking a general question or concern on campus, that's what we're here for," said Cooke.
Below is a list of the clubs already available.
CURRENT STUDENT CLUBS  
The Company: Bethel University's Theatre Club
Current President: Matthew Anderson
An exciting and active club for students interested in theatre arts. Some opportunities for travel. All majors welcome.
Advisor: Johan Godwaldt
The Green Club
Current president: Rachel Woods
Our mission is to raise awareness of environmental issues and provide easy, practical, and simple ways of engaging in creation care on Bethel's campus.
Advisor: Katie Weakland
The Writer's Club
Current president: Nicholas Weimer
As members of the Writer's Circle, our mission is to create an inclusive community of writers here at Bethel University so that we may cultivate our art, find inspiration for writing, and glorify God's story through our writing.
Advisor: Jennifer Ochstein
*American Enterprise Institute Club (AEI)
Current president: Andrew Aguilar
American Enterprise Institute Club is a nonpartisan group dedicated to wide-ranging conversation and education on issues of government, politics, economics and social welfare.
Advisor: Aaron Schavey
*Black Student Fellowship (BSF)
Current co-presidents: Tyler Hopkins and AshLee Grant
The black student fellowship serves to create, cultivate and challenge students at Bethel University through community service, philanthropic ventures, entertainment, and quality programs. We aim to educate the Bethel University community about the culture and heritage of African-Americans. All students of Bethel University, regardless of ethnic background, who possess an interest and concern for the African-American heritage, are eligible for membership.
Advisor: Theo Williams
*Students for Life
Students for Life is attempting to be recognized by Student Council this semester and needs only a few more members.
The purpose of Students for Life shall be to defend and promote human life in all forms. This shall be accomplished through education of the Bethel University community about the issues of bioethics, and through provisional and facilitation opportunities for Bethel University's Community to serve, pray, and engage in peaceful political activism.
Advisor: Christian Davis
*International Student Fellowship
This club operates without a student president.
International Student Fellowship exists to assist international students in their educational experience at Bethel University. In both a collective setting as well as in a one-on-one setting, the International Student Fellowship adviser assists students with legal documents. The International student fellowship also sponsors social events throughout the year.
Advisor: Sue Matteson
*These clubs are not currently recognized by Student Council.
POTENTIAL CLUBS  
Enactus: The Bethel University Business Club
Enactus is attempting to raise interest and awareness about the club this school year with the hopes of starting again next fall.
Enactus allows students to apply the knowledge they learn in the classroom in the "real world" and make a difference in our community. The club runs service projects, sponsors mock interviews, offers learning opportunities such as panel discussions and special speakers, plans the annual business etiquette banquet, and supports a wide variety of Bethel events.
Advisor: Lori Stutzman
DEPARTMENT CLUBS  
Education Club
This club operates without a student president.
The purpose of the education club is to provide opportunities for out of classroom skill development and to give students a chance to hear from current professionals on topics that are relevant to students entering diverse classrooms.
Advisor: Susan Lee
Psychology Club
Current president: Lauryn Buzalski
The psychology club is a student-led organization, open to all those on Bethel University's campus, specifically those who may have a particular interest in the study of psychology. The mission of the club is to create an opportunity for students to learn how to integrate Christianity into the field of psychology. These opportunities include, but are not limited to: meeting to discuss thoughts on the psychology and/or Christian arenas, becoming active members in the community, encouraging others to embrace leadership roles, building the confidence of fellow members, and hearing from professionals in the field to gain academic and career insight.
Advisor: Norm Spivey
The club descriptions are taken from the Student Life Handbook.

Print