---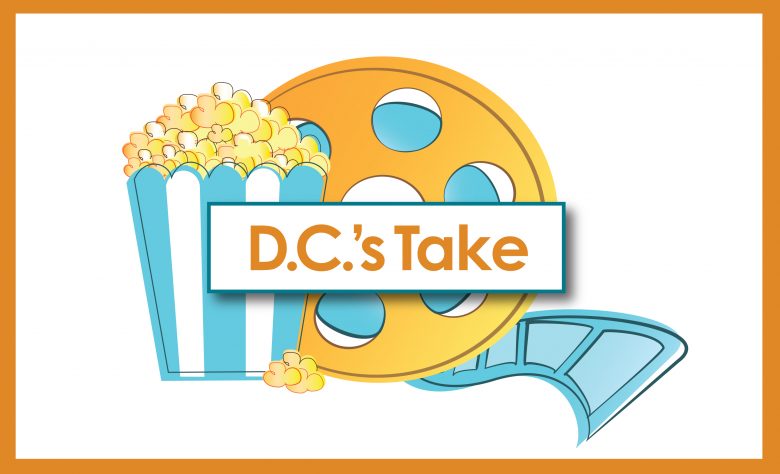 "Zombieland: Double Tap" has finally come out after years of asking for a sequel to finally happen, but it had many a difficult task to get through if you ask me. This is a sequel where the original came out in theaters ten years ago, and that's rarely a good sign after that span between films. On top of that it is coming out at a time where zombies in media kind of became overexposed ever since "The Walking Dead" overstayed its welcome. Luckily, there's nothing to worry about right here.
What's the Story: Ten years after meeting each other, Columbus (Jesse Eisenberg), Tallahassee (Woody Harrelson), Wichita (Emma Stone) and Little Rock (Abigail Breslin) are still sticking together in the zombie-fueled world where they've pretty much become a family at this point as they have to face newly evolved zombies and new survivors that come their way.
For starters, I absolutely loved the first "Zombieland" when it was released in 2009, as it was one of those horror comedies that I didn't think was going to be good, and it turned out to be awesome. But fans have been waiting for "Zombieland: Double Tap" to come true since the only thing that came close to a follow-up was a failed Amazon pilot that was not picked up. Now that director Ruben Fleischer is back after helming some pretty mediocre movies ("Venom"), original writers Rhett Reese and Paul Wernick ("Deadpool") along with Dave Callaham and the original cast returns, this turned out to be an enjoyable, fast-paced sequel after being worried about it.
Like from before, the performances from the central cast never disappoint in the slightest. All of them worked so well with each other, and it's crazy they are more famous now than they were back in 2009. Once again, Harrelson as Tallahassee is just great. He just makes me smile every time he says something funny, and the character is fun to watch overall. But you also can't forget about Eisenberg, Stone, and even Breslin, who are clearly having a great time coming back to this franchise. And you can see how all of them became this unexpected family for over a decade and care for one other in terms of protection and hoping to still get along even in the good and bad times.
Then you got a few new characters for our characters to join in the sequel, including Rosario Dawson as Nevada, Zoey Deutch as Madison, Luke Wilson and Thomas Middleditch as Albuquerque and Flagstaff, who are pretty similar to Tallahassee and Columbus, and Avan Jogia as Berkeley. The funniest character that stood out was Deutch since she's playing the dumb blonde that's actually survived this long and she is nothing like the rest of the gang. I loved every scene she's in.
Since this is a comedy sequel, one would expect the jokes to not be as funny from before. However, there were some consistent laughs throughout. Nothing was making me laugh-out-loud, but I was surprised that all the characters had something hilarious to say.
Want your moments of zombies getting checked off? Have at it. I have to say the action sequences were cool when it needs to have any of the characters fighting off zombies in creative and slick fashion. There shouldn't be any shocking surprise to see how they are taken out. Aside from a few new zombies that were mentioned before, there are some new rules Columbus brought up when you're in Zombieland and they pop up on the screen just like in the original. Those are helpful reminders one day when the apocalypse happens.
As for problems, the story was pretty basic because there were not a lot of new things brought to this fictional world and there were not a ton of big surprises. Just a simple plot of the characters' pit stops and killing zombies. Not every joke landed. Some of them, I felt, were a little bit dated for my taste.
I wasn't walking into "Zombieland: Double Tap" assuming this was going to be great, but it still ends up being a fun ride, and I was surprised that this worked. It is hilarious, has plenty of cool zombie action and it still retains the chemistry from its main cast. If you are like me and love the original, there is no problem enjoying this long-awaited sequel. Who knows if a third installment will ever be talked about? It would be nice to see these characters go for another round.
Grade: B
Print