---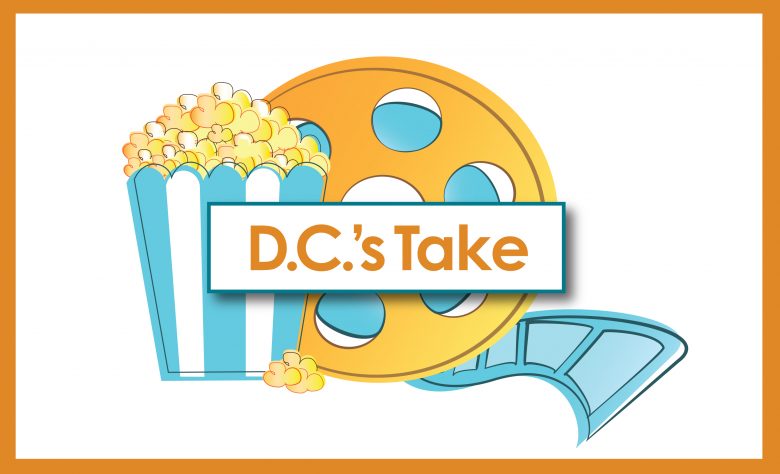 MISHAWAKA, IN—"The Peanut Butter Falcon" is one of those films I heard about for a while now and didn't know what to think just from reading the title before it debuted at SXSW and won the Audience Award. When the first trailer dropped a while ago, it surprised me to know that the story will feel reminiscent of a modern "Huckleberry Finn"– type story these two characters go on. Better yet, it was a surprise to know that those who have a heart will easily fall for one of the best films of the year.
What's the Story: Zak (Zack Gottsagen) is a 22-year-old man dealing with Down syndrome living in a nursing home because he does not have any kind of family. But one night, he runs away in an attempt to meet his hero, The Salt Water Redneck and attend this wrestling school to become a professional wrestler himself. Along the way, Zak meets Tyler (Shia LaBeouf), a down on his luck fisherman who's on the run from a local crab fisherman named Duncan (John Hawkes) and decides to help him out in getting to his destination without any harm.
I have to give a ton of credit to the directorial debut of both Tyler Nilson and Michael Schwartz for helming a wonderful comedy-drama that's handled perfectly with the right amount of heart. At no point did this feel like I was watching these actors interact with each other, but, instead, I saw them as real human beings getting to know each other and discover one's true self. This also has some of the best cinematography of the year so far showcasing the North Carolina countryside with beauty.
This is the first role Gottsagen has ever gotten, and I truly hope he has a great career after this comes out because he was amazing. When you have a character who is just loveable and hilarious without realizing it, that is an automatic win. Mainly for the fact that he is not just a man with down syndrome, but a real person who is perfectly optimistic in ways that are understandable.
LaBeouf isn't exactly an actor I am a fan of from time to time. Yet, when he is committed to a role, he does a great job. It is when he is acting unlikable in person when I always tend to dislike him. But in "The Peanut Butter Falcon", LaBeouf may as well have given the best performance I have ever seen from him. Also, Dakota Johnson as Eleanor, the social worker at the nursing home searching for Zak, was able to branch out and do something good that is not "Fifty Shades."
At the film's core is a fascinating story about friendship. It was giving me a reason to care about both Zak and Tyler, all thanks to a great, original script from the directors. At first, Tyler doesn't want to help Zak out, but under certain circumstances, he does eventually, and it blossoms into this brotherly love that I bought. Probably my favorite scene is this interaction at night between the two of them, and Zak asks Tyler if he is a bad guy for the way he is. Such a wonderful scene.
With the fact the main character is dealing with Down syndrome, it was the best idea to not make him feel like a little kid due to his condition. At this age and knowledge on most things, he should not come across anybody who wants to treat him poorly or does not believe he can take care of himself. There are multiple occasions when people used the "r" word to describe something when there is a different alternative makes you lose respect for that person.
I sure hope "The Peanut Butter Falcon" doesn't get overlooked when Oscar season is around the corner. The chances of this getting a nomination for Best Original Screenplay does not seem likely; it depends on what else comes out. But the least it can do is hope for the Independent Spirit Awards to show some love. All that said, this is such a brilliantly written, funny, and beautiful looking dramedy that captures the meaning of friendship and chasing your goals to their fullest. If this ends up on my best list of the year, that is something to be happy about.
Grade: A-
Print