---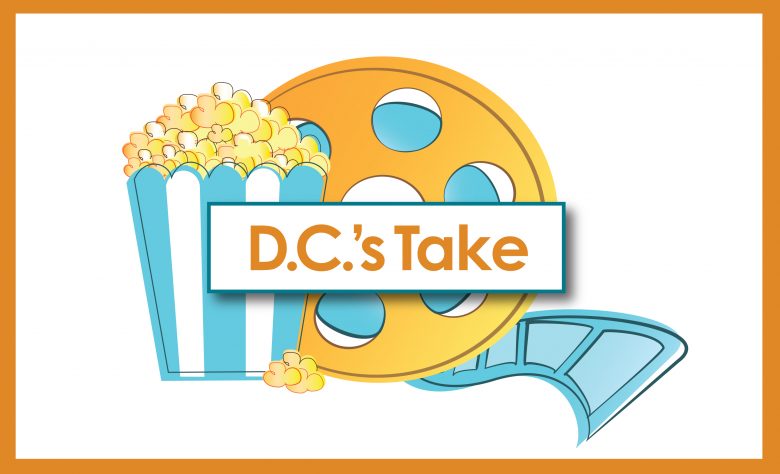 Nothing says bringing families together than sitting down to watch a wealthy family get at each other's throats in figuring out how to handle the fact someone might be a murderer. Sounds fun, right? At least that's what to expect from Rian Johnson's latest "Knives Out."
What's the Story: Renowned crime novelist Harlan Thrombey (Christopher Plummer) invited his extended but dysfunctional family to his mansion to celebrate his 85th birthday. Not everything turns out well when he is found dead the next day. Not sure how it happened, Detective Benoit Blanc (Daniel Craig) is enlisted to investigate to uncover the truth behind the patriarch's death and wonders if it's truly a suicide or if someone went out of the way to kill him.
"Knives Out" was one of my most anticipated movies for the rest of the year based solely on Johnson behind the camera and the story. There's always a chance that anything he comes out with will surely be amazing, from "Looper" and most recently "Star Wars: The Last Jedi." Though I'm not one of those who religiously bashes him for ruining the franchise, because he didn't, and we should all grow up; it was a good idea for him to take it back to a smaller scale and give us a murder mystery. Not a lot of them made an impressive impact in Hollywood in a long time that most people remember. For instance, we can categorize the remake of "Murder on the Orient Express" as underwhelming. It was exciting to learn that an original plot for the genre has major potential to be worth the hype. As I was lucky enough to buy a ticket to see an early screening of it, I tip my hat to Mr. Johnson for making "Knives Out" a blast.
As one does, crafting a crime comedy of sorts, he took a lot of inspiration from Agatha Christie novels and movie adaptations of her work, along with probably watched the guilty pleasure mystery of them all "Clue" and made it his own without making it a joke. The thing that Johnson does a great job at establishing upfront is that we, the audience, are trying to guess what happened and who was corrupt of killing Harlan. Most of the scenes are just characters talking, and you're easily investing with what's being said to give us connections of our own. And then the presence of his smart screenplay is filled some great lines of dialogue that's equally funny and times of easing in thinking something of tension might build-up.
Craig's performance as Detective Blanc was probably meant to be over-the-top while carrying a Southern accent through the entire film, but he pulled it off without batting an eye. He's the Hercule Poirot of this universe, and this was such a fun role that he can play that shouldn't be taken seriously. Overall, I feel this is one of his best roles outside Bond. Even after I left the theater, I wanted to talk like him for an entire week.
But besides Craig, he's also a part of the best ensemble cast of the year. It must have been hard getting all these talented people involved. There's Chris Evans, Ana de Armas, Jamie Lee Curtis, Don Johnson, Michael Shannon, Toni Collette, Lakeith Stanfield, Katherine Langford, Jaeden Martell, and, of course, Plummer. All of whom were outstanding for acting like a dysfunctional family that turns on each other in figuring out everything after this tragedy-stricken upon them.
From a technical level, this was well-paced for a two-hour-long black comedy that didn't feel long, Nathan Johnson's score fitted the tone throughout the film, the editing was sharp, and the production design of the mansion has enough to look around the background to feel the vibe of the scenes.
By the end of "Knives Out," it's proof that a director like Johnson will never make a disappointing film in my eyes. Made for those who love reading novels about solving mysteries and being surprised will be pleased with brilliance. Believe me when I say he crafted a well-told modern take on a whodunit mystery able to be unpredictable, funny, and just plain entertaining. Re-watching it later on and knowing the outcome might ruin the fun, but there's just a lot to enjoy about one of the best movies 2019 offers.
Grade: A-
Print