---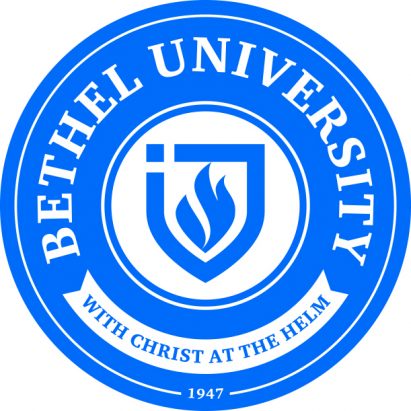 MISHAWAKA—Many have probably heard about the G2BU event coming up. G2BU is a three-day, two-night event, taking place Oct. 24-26. It is an event for perspective students and is an immersion into Bethel and what campus life looks like for students.
Terry Elam, Vice President for Enrollment Management said, "We need all students on campus to want to be a part of this even if it is just attending the concert or tip-off madness. We need every single faculty, staff, student to be engaged in this three-day, two-night event. Then we also need some really committed students who would volunteer to work, the biggest commitment being a host."
The perspective students will be able to attend classes, chapel and walk around campus to get a feel for campus life. On Thursday evening in Wiekamp, there will be a tip-off madness to start off the basketball season. All students are welcome, and even encouraged to go to support the basketball teams as well as show school spirit.
Friday, there will be a concert held on campus for Building 429. This event is for everyone on campus and the hope is that the seats will be filled with current students, perspective students and faculty. However, if tickets are not sold out, the availability will be opened to the public to enjoy the concert. Discount tickets will be available for students.
On the following Saturday, the perspective students will be shown around outside of campus to get a feel for the area they would be living in if they would be to come to Bethel. Sessions concerning financial aid and other things will also be taking place on Saturday.
Many students will be needed to volunteer to pull off this event. Anyone can sign-up, and there are various levels of jobs needed to be filled. The most important job is being a host for perspective students. The estimate number of students needed to host perspective students is 50. This would simply require providing the perspective student a comfortable place to sleep and just being there to answer any questions the perspective student may have. It does not require walking the perspective student around all day or hanging out with them. Other tasks that need volunteers would be standing at various locations around campus, pointing perspective students in the right directions. Another task is helping move Building 429 into the Everest-Rohr Chapel as well as help them set up and tear down for the concert.
Hosting events such as G2BU is very important when it comes to increasing the number of incoming students. It is estimated that students who visit a college campus before making their decision, are ten times more likely to choose that college to attend. There are no other colleges or universities around this area, that are doing any events such as G2BU. This makes Bethel stand out to perspective students.
G2BU will be the first three-day, two-night event in Bethel's history, so this will be a new experience for the university as a whole.
Print