---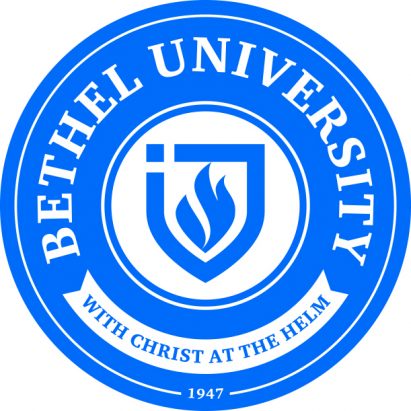 Bethel University has celebrated the Hispanic culture throughout the month of September and October through a variety of inclusive events.
Hispanic Heritage Month is a time wherein the United States will celebrate and recognize the contributions of Hispanic and Latin-X Americans to the country's culture.
Throughout the month everything from bilingual worship at chapel to Campus Activities events on the weekends have taken place. Campus Activities have held events such as Salsa Night and Hispanic Music Night, along with the Diversity & Inclusion Committee hosting a luncheon titled "Ask Anything" that was open to the entire campus on Friday, Oct. 4, 2019, in the President's Dining Room.
Resident Director, Robert Ortiz, took it upon himself, among other participating staff and faculty on campus, to be the voice and create awareness and recognition for Hispanic and Latin-X students.
Robert Ortiz is the new kid on the block, as a Resident Director for the Founder's dorms on campus. Having moved from Chicago with His wife and three children, Ortiz grew up with a heart of worship in the Puerto Rican culture. As a residential student in the early 2000's, he saw that Hispanic Heritage month was not being celebrated as it should be.
Ortiz says that, currently, Bethel still has a lot of work, but we are headed in the correct direction with faculty and staff that are open and willing to find ways to integrate the Hispanic culture.
Hispanic Heritage month was not an event that was originally in the plans to be celebrated at Bethel University this year, but three weeks before the month started, ideas and plans were tossed around.
Robert Ortiz said, "I think that Hispanic/Latin-X students are scared, with everything in our society and government that has been pushed onto them, because of [illegal] immigration, which does affect their efforts in representation."
Ortiz speaks from an aspect of being absent from campus for 15 years. With the absence of Regina Hill, many people on campus have expressed their concern in who is going to represent and will be the voice for minorities.
Ortiz said, "I believe and hope for better things, and I see people who want to be taught and want to know more about the culture, but it's going to take a lot… in a few years, we'll be the majority, so let's act like it now."
Robert Ortiz said, "Plans for inclusive culture integration in 2020 will be something bigger, better, and greater."
Print