---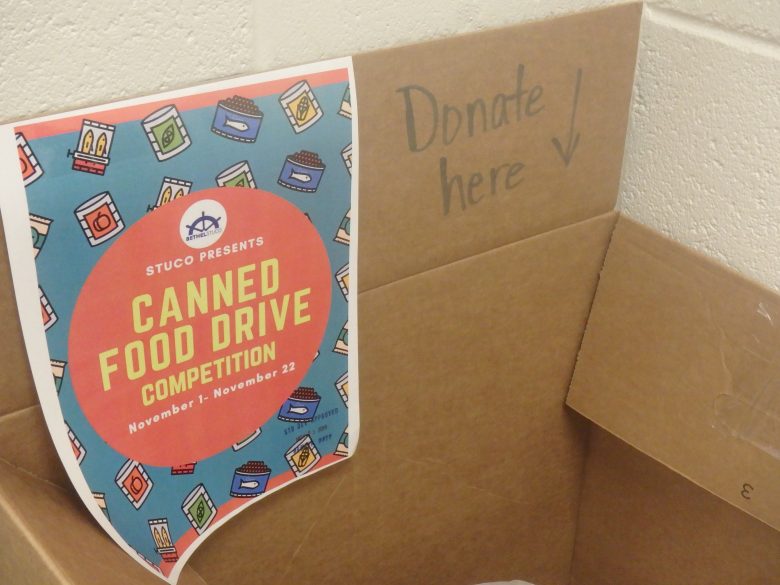 MISHAWAKA—The Underclass Student Council Officers have organized a canned food drive competition designed to involve students in the Thanksgiving season by giving back to the community.
Lacey Barkdull, a sophomore art education major, is the current president of the Underclass Student Council.
"It was all Kobe Hicks's idea," said Barkdull. "And we all jumped aboard because it was a great idea, because usually Thanksgiving is overlooked compared to Christmas."
Donations will be accepted through Nov. 22, and it is hoped that students, faculty and staff will all participate. However, the competition portion of the food drive is for students only; boxes for donations can be found in each dorm and in the commuter lounge.
"It's always good to give back to the community," said Barkdull. "Frankly, the community we live in isn't doing the greatest compared to others."
The winning dorm, or the commuters, will receive $100 to be spent however they please; suggestions include a pizza party or a doughnut party. All donations will be given to a local food bank.
"I came up with making it the competition to put more effort into the students," said Barkdull. "If there's a little incentive, like the competition, more people are into giving."
Faculty and staff members can place donations in boxes located in the following buildings: the Academic Center, the Huffman Administration Building, the Everest-Rohrer Building, the Science Building, and Wiekamp Athletic Center.
Barkdull says that this is the first canned food drive that she knows of Student Council organizing, and she hopes it will return in the future.
"I want to be able to show the difference that the students made through the cans," said Barkdull. "I'm hoping that if they see how big of a difference it made in other people's lives that it will make them more eager to help out next year."
Print