---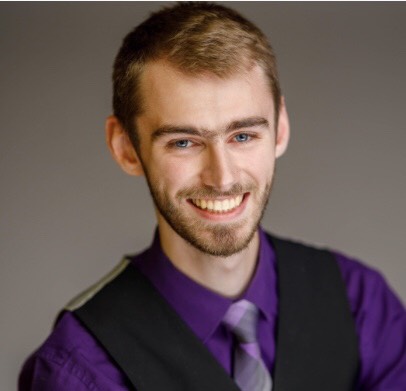 MISHAWAKA -- Matthew Anderson, senior liberal studies major, received honorable mention at the Kennedy Center American College Theatre Festival (KCACTF) Region 3 for Sound Design, in Madison, Wis.
Anderson had a great time participating in acting and design competitions, watching other students compete, and taking in several shows at the KCACTF, which took place from Jan. 7-12.
Since receiving honorable mention, Anderson is more inspired than ever.
"I feel motivated to keep trying new things and explore the world of sound design even more. It definitely inspired me to push myself," he said.
When he entered the competition, Anderson said he barely knew all the rules or the process, but was certain he had to bring his best effort toward creating something he could be proud of sharing.
"I figured out what the next step was simply by saying yes and figuring it out as I went along," he said.
For others considering such competitions, he offered some advice:
"Don't be afraid to try stuff and don't give up on it just because you don't know where to go now. You never know what might become one of your biggest passions."
Now that the competition is over, Anderson is focusing his energies on the upcoming Bethel interpretation of Wizard of Oz, coming up in March 2020.
Anderson had worked with sound equipment prior to coming to Bethel and has worked with the school's technical staff. However, he says his involvement with sound has been fairly limited recently compared to last year when he worked with the traveling theatre group, Genesians, as a sound technician. After presenting a final class project for sound design in the fall, he was approached about sound designing Wizard of Oz and happily accepted.
In sound designing, Anderson has the opportunity to create the sound effects the audience will hear in the show, including: tornados, magic sounds and the voice effects of the Wizard when he is in the machine.
The process will be coordinated with the Director, Music Director, and other designers to make sure the effects work together seamlessly.
Anderson said, "One of my biggest challenges is making sure to not contend with the orchestration while still creating an environment that conveys to our audience what is going on in the story."
Anderson hopes his field of work is not something that gets pushed aside in the years to come. He would love to work with sound equipment on a more permanent basis, and post graduation, is planning on working as a Stage Manager.
"I plan on taking what I've learned into the professional world after graduating, and sound designing for some local theatres. Those plans are still in the making at this point in time, but it's definitely something I want to continue doing."
Print