---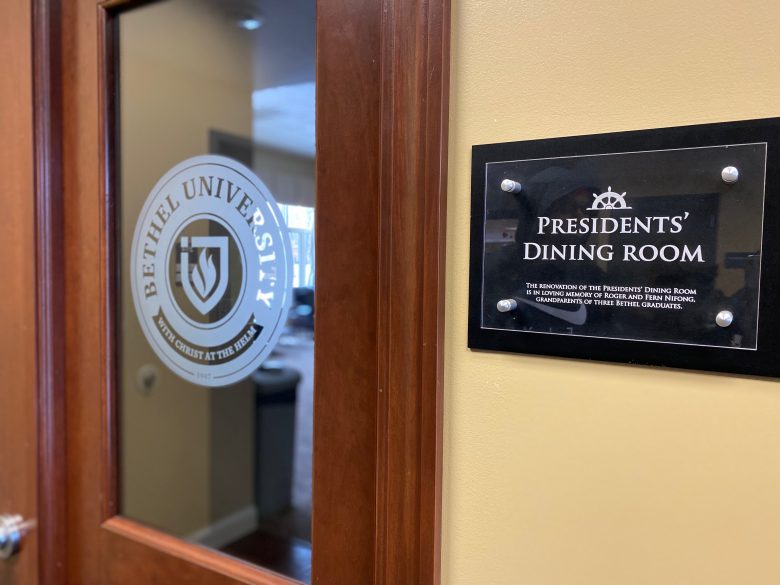 MISHAWAKA—On Feb. 27, the entire nation will be celebrating the Collegiate Day of Prayer. People across America will pray for spiritual revival on college campuses around the country. In honor of this day, there will be a full day of praying and events on Bethel's campus that students will have the option to participate in.
MaKensey Koontz, a senior and the Spiritual Life Director, will be helping organize the day.
"This year we have structured CDoP [Collegiate Day of Prayer] at Bethel differently than in the past and we are excited to see how the Lord wants to use the creativity of the Spiritual Life Team," Koontz said. "We are going to start with a sunrise service to kickstart our day by refining our focus on what God has done, is doing and will do."
Koontz hopes students will use the day as an opportunity to truly seek after truth and to go outside their comfort zones.
"There is a hunger to explore prayer in a greater context than what has been familiar to us on campus... i.e. the way that we pray in chapel or in small groups," Koontz said. "We want to intentionally branch out by offering praise, lamentations, thanksgiving, intercession and more; many on our campus have been accustomed to a certain prayer and we want to challenge ourselves to pray differently, to love differently and to live differently."
The entire day will be dedicated to prayer directed toward a variety of different topics within the theme of praying for college campuses. This is a great opportunity for students to get involved and show their hearts for prayer as an open communication with God. It will also be a good experience to see the different types of prayer throughout the day.
"The day will conclude with a community-wide worship night," Koontz said. "We are inviting local churches, ministries, schools and individuals to join the heart cry as we seek a different kind of love." 
The venue is still to be determined and depends mainly on the expected number of attendees. If a large enough group is expected, the worship night will take place in the Everest-Rohr chapel starting at 8 p.m. on Thursday, Feb. 27. It will be a genuinely unique experience for students, faculty and the community, and everyone is encouraged to get involved.
Print