---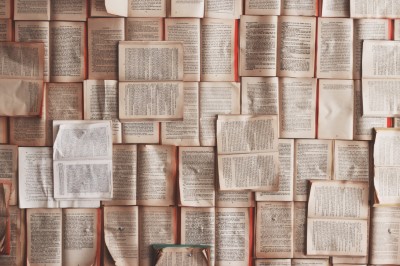 When you think of a murder mystery novel, what's the first thing that comes to mind? For some, it might be an old Agatha Christie volume -- the kind of paperback you see on your grandmother's bookshelf that's dusty and looks like it hasn't been read for years. Others might recall memories of reading classic Sherlock Holmes tales in high school (and writing the three-page essay that likely followed). Thankfully, Karen McManus has written a story both for people who love a good whodunnit and for those who might not be as familiar with the genre; this story is her debut novel, "One of Us is Lying," and it is all at once enthralling, exciting and enticing.
The intrigue begins with a gossip app created by Simon, one of the students at the local high school. Everyone reads it, but nobody particularly likes it -- especially when they are the ones who end up in that week's feature story. When Simon dies suddenly in the middle of detention surrounded by four of the most well-known kids in school, suspicions begin to arise; those four students were the only ones surrounding Simon in his final moments, but none of them will admit to the killing, and each one suspects the other.
"One of Us is Lying" never has a moment of downtime. Karen McManus leads her readers to suspect first one person and then the next, and the investigation becomes more complex and intriguing as different chapters of the book are narrated by each of the four main characters. She tops off this perfect mix with a romance side-plot that combines readers' intellectual involvement with their emotional involvement.
Ultimately, McManus's debut novel is a stunningly intricate story. Readers who love "One of Us is Lying" may also be interested in its sequel, "One of Us is Next," which was released on Jan. 7.
Print