---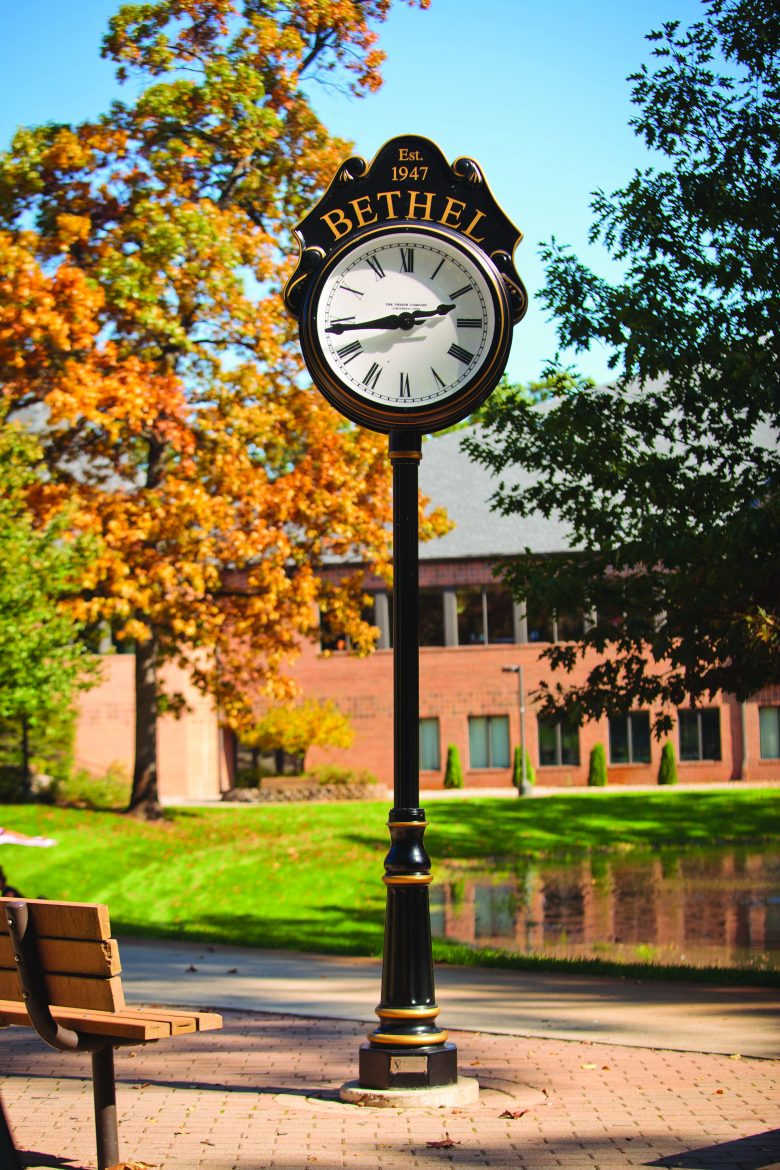 MISHAWAKA—The Student Council serves Bethel's community in a variety of ways; from planning events, to choosing the senior gift, to appealing for changes to policies, they serve as voices and representatives of the student body. This year the council looks a little different.
After several years of serving as faculty advisor for the Executive Council, Associate Professor of History, Dave Schmidt, Ph.D., chose to resign this position. Filling this slot is the Director of the Center for Academic Success, Rachel Kennedy, who served as faculty advisor for the Upperclass Council last year. Lori Stutzman, Ph.D., assistant professor of business, remains as the faculty advisor for the Underclass Council, and coming on board for the first time is Department Chair of Education, James Bennet, Ed.D., who will be filling Kennedy's previous role as faculty advisor for the Upperclass Council.
Due to COVID-19, the Executive Council elections were not able to take place in the spring, so the fall schedule for Student Council has been slightly delayed.
"We're having two elections this fall in very short succession," said Kennedy. "The reason we decided to have two elections rather than one election is because, the people who are not elected to the Executive Council, we wanted them to also have the opportunity to run for Upperclass Council or Underclass Council."
The Executive Council election took place on Friday, Aug. 28; make sure to watch for the winners to be announced soon.
The Upperclass Council and Underclass Council elections will take place on Friday, Sept. 11; applications became available Monday, Aug. 31, and are due by Friday, Sept. 4.
The Student Council has undergone other changes as well due to proposals made by last year's Student Council. First, the Upperclass and Underclass Councils have been condensed. Rather than having both a secretary and treasurer for the councils, these two roles have been combined into one, bring the councils down from four members each to three members each.
"Executive Council is still four officers... but the Underclass and Upperclass Councils were condensed to three officers each," Kennedy said.
Last year's Student Council also eliminated dorm representatives and added three committee chairs: one from Spiritual Life, one from Campus Activities and one to represent commuters. These changes were all ratified by the faculty in August.
"That basically condenses Student Council down to 13 members," Kennedy said.
As for plans for the year, Kennedy said that really depends on who is elected.
"It's about seeing which officers are elected each year, what are they passionate about, what do they want to accomplish, what role do they see Student Council having, and what of their ideas are feasible," Kennedy said.
Watch for posters to appear around campus to learn who's running for the Upperclass and Underclass Councils and remember to vote on Sept. 11, by logging into your my.betheluniversity.edu account.
Print