---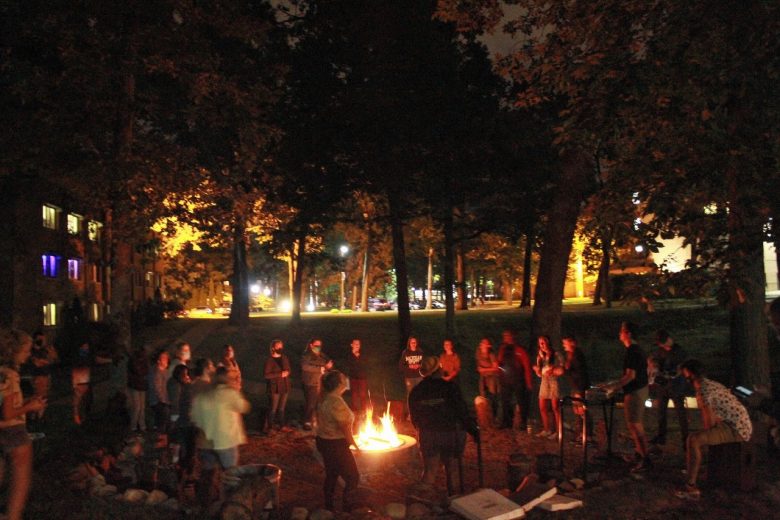 MISHAWAKA—Wednesday, Sept. 16, at 9 p.m., the campfire glowed as students lifted their hands and voices in worship.  
Afterglow is Bethel a tradition as the conclusion to Spiritual Emphasis Week. It is put on by the Spiritual Life Team and takes place by the campfires near the Shiloh Prayer Chapel. What makes Afterglow so special is that it provides an opportunity for students to open up about their own spiritual lives and share how Spiritual Emphasis Week impacted them; it provides opportunity for conversations that have been needing to happen.
Afterglow was scheduled for the Saturday after Spiritual Emphasis Week but had to be rescheduled because of the weather. It was pushed to Wednesday and combined with Vespers that night. The event started out with worship around the campfire then transitioned to small groups that broke off to discuss Spiritual Emphasis Week and how it impacted them individually.
Overall, Afterglow went well with a decent turnout. Spiritual Emphasis Week definitely looked different this semester along with everything else happening during COVID-19. However, this did not seem to affect the responses students had and many shared how God used the week to speak to them and encourage them in their walk with Christ.
Print