---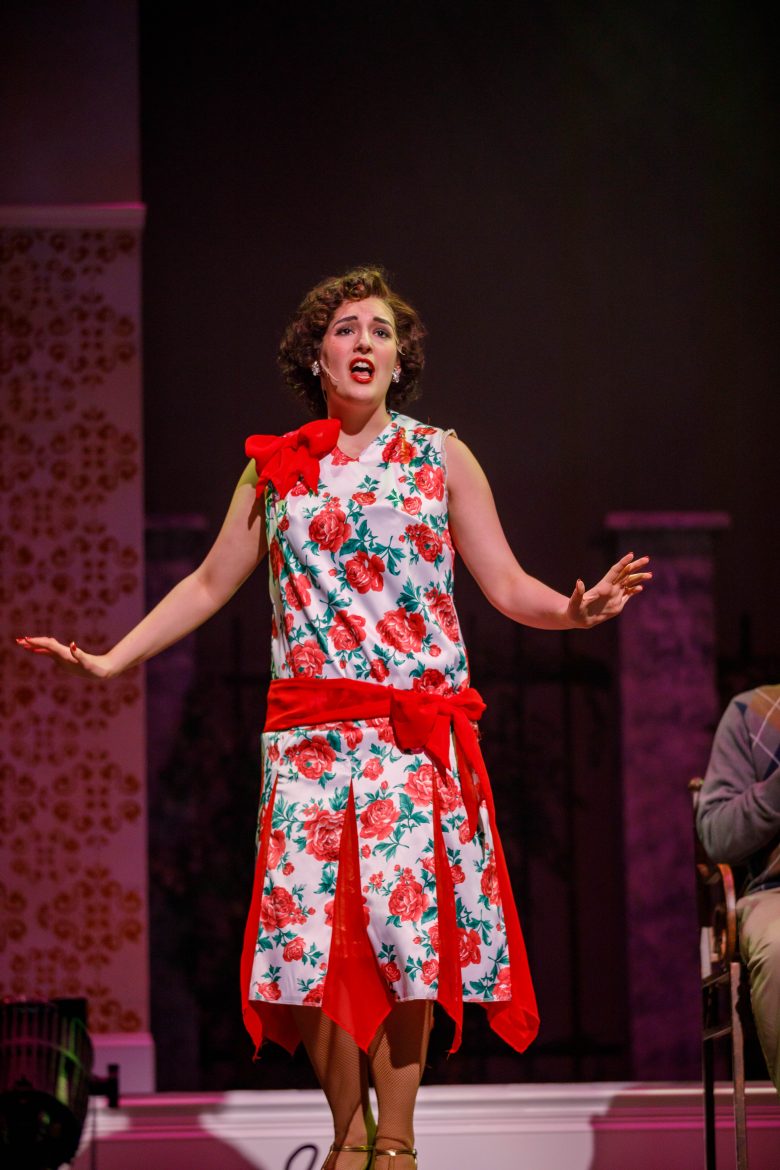 MISHAWAKA--One of the industries most impacted by the pandemic has been the theatre industry. In a world where revenue is dependent upon drawing sizeable crowds, adapting to a socially distanced society has proven difficult. But here at Bethel, the show must go on.
Debra Swerman, adjunct professor of theatre and director of acting, said Bethel's theatre department is working hard to follow CDC guidelines and create a safe environment for its students. This means the upcoming performance of Shakespeare's classic "Twelfth Night" will premiere completely online with no physical audience.
Swerman said the entire theatre industry is going through a revisualization process as it seeks to return to some form of normalcy.
"All over the country we're having to rethink how we do theatre right now," Swerman said. "A lot of theatres are shut down, Broadway's shut down... they're trying, slowly but surely trying to find ways to keep theatre going."
Swerman shared that she and others at Bethel are working hard to ensure that all the turbulence and uncertainty affect students as little as possible.
"Regardless of what the business is doing, we still have to educate our students," Swerman said. "It can't be about sales, it can't be about our egos, it has to be about the education of the students."
Despite the current difficulties, Swerman is hopeful that, as things slowly return to normal in the coming months, people will be excited to return to the theatres.
"I think it might take a little bit of a transition, but I think people will bounce right back," Swerman said. "People are resilient, they like their theatre, they like their entertainment, and nothing's going to stop them from coming back to that."
Swerman is encouraged by the unifying effect the pandemic has had on the theatre industry.
"You can never keep an artist down, and... I saw this merging of talent and artists from all over the world," Swerman said. "We're all in the same boat, and that's what artists do: they come together and they help each other and they create and they bounce off each other and they get ideas... this is an opportunity for a whole new world of creation and bonding as artists."
Swerman hopes that the current situation will not discourage anyone from continuing to pursue careers in theatre.
"Don't give up your dream just because of a little speed bump," Swerman said. "In the world of time, that's all it is. It's just a speed bump."
Alex Price, a 2018 Bethel graduate, is currently working as the operations manager at the Round Barn Theatre in Nappanee.
"I oversee all the ins and outs of the theatre organization here on property," Price said. "Whether that's overseeing all of our artists, all of our actors and technicians, I do a lot of the financial work, a lot of the advertising, pretty much every single thing that goes into running a theatre company is what I do."
The Round Barn can seat up to 400 patrons but is currently limited to selling 190 seats per performance in order to maintain social distancing. All the actors and staff are also required to do a daily health check-in, and someone checks their temperatures before they enter the building. Everyone is required to wear masks during rehearsals, but actors are allowed to choose whether or not they want to wear masks during performances.
"We've been very strict with everything, and so far... we haven't had any issues," Price said. "We've been really blessed and lucky that we've had smooth sailing so far."
The Round Barn has been working closely with health officials to ensure all guidelines are followed, and it will continue to do so in the days ahead. As the staff prepares for next year, they're looking for ways to encourage patrons to return to the theatre.
"It's just so difficult to look forward to the future," Price said. "Next year, we've programmed some big shows because we're really trying to make up our revenue losses from this year."
Price said that the theatre industry as a whole has taken a big hit because of COVID-19; he was supposed to visit Broadway this year to see a production of "The Music Man," but his tickets have been pushed back all the way to March 2022.
"[Broadway] is completely shut down," Price said. "There are people who are just sitting and can't work."
As the theatre industry and the world at large continues to grapple with the pandemic, Price said that he expects to see theatres slowly figuring out ways to reopen in a safe manner, even if it will be on a reduced level.
"I think it's going to be this revitalization of theatre," Price said. "Of going back to the basics of these smaller shows and smaller sets where not everything is so grand, because we don't have the budget to do that anymore. I think it's going to push everybody back to use their imaginations and go back to the fundamentals of theatre, which I think can be a really beautiful thing."
Price admits it can be discouraging to look forward and realize things may never look the same again.
"I don't think it will ever be the same," Price said. "Theatre is forever changed as we knew it. As depressing as that is, I think it's very true."
The Round Barn is currently working on their next production, "A Musical Christmas Carol," which will run from Nov. 5 through Jan. 2. For more information about this show, future shows or the company in general, visit roundbarntheatre.com.
Print