---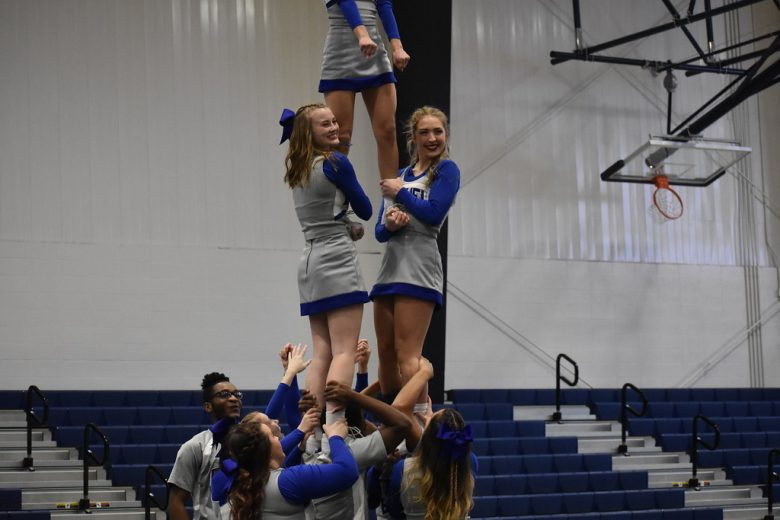 MISHAWAKA—The competitive cheer team started their season on Jan. 23 at the Wildcat Invite. Head Coach Lucy Phipps is in her second season as the team's head coach, her third season overall with the team, and has seen major improvements over the past two seasons. This included ending last season with three of the four top scoring performances in program history at the NAIA Northwest Qualifier, where they finished eighth. At the Wildcat Invite on Jan. 23, the Pilots scored 68.73 which was the eighth-best performance in program history.
"I think the shortened season has impacted the team in a positive way," Phipps said. "They are very eager to show that we are getting better every single day."
In addition to the shortened season, COVID-19 has affected the team in other ways.
"It has affected us a lot because it has shrunk our practice time to just two hours," Phipps said. "We also have to take fifteen minutes in between routines. We still are showing improvements and will be ready for our competitions that we have coming up."
The competitive cheer team will be in competition next at the MVNU Invitational on Feb. 5. For more updates on the cheer team, visit www.bupilots.com.
Print