---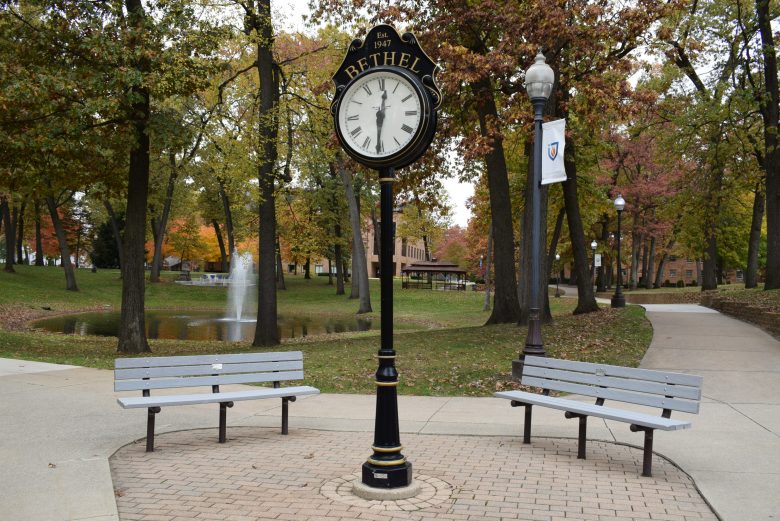 MISHAWAKA – Bethel University's Campus calendar for the rest of the semester. 
Easter Break begins on Thursday, April 1 and ends on Sunday, April 4, meaning students will have four days off for the weekend, as opposed to two. 
April 9 is the day of the Spring Choral Concert, which will take place at 7:00 p.m. in the Everest-Rohrer Auditorium. Tickets are $7 and available for purchase at tickets.betheluniversity.edu or by calling the box office at 574-807-7080.    
April 9 is also the last day to withdraw from the second seven-week classes. 
April 13 is the Spring Percussion Ensemble Concert at 7:00 p.m. in the Everest-Rohrer Auditorium. 
On April 15, the Spring Jazz Ensemble Concert will be at 7:00 p.m. outdoors around the ponds. In the event of inclement weather, the concert will be rescheduled for April 21 at 5:00 p.m. 
April 16 is the Spring Chamber Orchestra & Wind Ensemble Concert which begins at 5:00 p.m. with no determined location, with a rain date of Saturday, April 17 at the same time. 
April 23 is the last day of classes, with the week of April 26 as the week of final exams, ending on April 29 and with Commencement Day on May 1. 
Print