---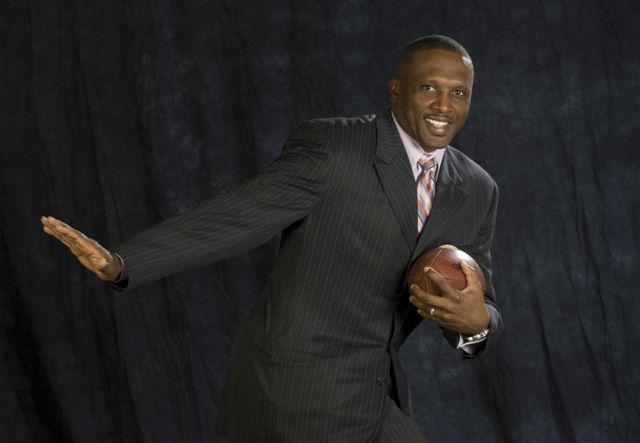 MISHAWAKA—On June 12, Bethel University will be hosting its fourth annual Give Back Gala. The evening will begin at 5:30 p.m., in Wiekamp Athletic Center on Bethel's campus.
Matt Lentsch, vice president of institutional advancement, oversees general planning and organization of the event.
"From my perspective, it's really a way for us to showcase Bethel, tell our story," Lentsch said. "Even though we're a fairly prominent spot in Mishawaka, there's a lot of folks who don't understand who we are, what we do, and how we make a difference."
In light of COVID-19, the event has undergone some modifications. While Lentsch said there were 500-600 people in attendance at the first two galas, last year's event was primarily virtual with limited in-person interaction. Attendees will be limited again this year, though the exact number remains to be determined as Lentsch and others monitor local risk and county regulations. Anyone attending in-person will be asked to wear masks, and seating will be socially distanced. The event will again be split between in-person and virtual experiences, with slightly different schedules for each that will come together during the speech of Tim Brown, a former Notre Dame football player and this year's keynote speaker.
Brown is a pro football hall of famer, a Heisman Trophy winner, nine-time Pro Bowler and part of the NFL 1990s All-Decade Team.
"Tim Brown has a great football story, but he's also proactive in his community, working with youth and others," Lentsch said. "I have intentionally chosen people that are not just going to be known by the faith community. He's well-known in this community because of Notre Dame -- he's a Heisman Trophy winner."
The primary focus of the event is fundraising; this year, the goal is to raise $200,000.
"That goes for student scholarships for the most part," Lentsch said. "Some other areas of greatest need for the university, but mainly scholarships. About 95% of our students get some kind of financial aid scholarship, so it's coming upon us to make sure we're raising as much money as we can to support our students."
The VIP experience will begin slightly earlier in the evening, at 4:30 p.m., in the Bowen Library. About 150 VIP guests are expected to attend. This portion of the event will educate attendees about Bethel University and Brown, who will be available for a book signing at that time.
The gala itself will begin at 5:30 p.m., with dinner, and at 6 p.m., the virtual event will begin. Keith Koteskey, M.Div., will be the master of ceremonies for the evening. Dinner will be served, videos featuring members of the Bethel community will be shown, the family of James Bennett, Ed.D., will share a song, and Barb Bellefeuille, Ed.D., will speak for the first time in her new role as interim president. Following this, Brown will speak and then open the floor for a time of questions and answers. The evening will conclude with Lentsch sharing briefly and giving attendees the opportunity to donate.
Print