---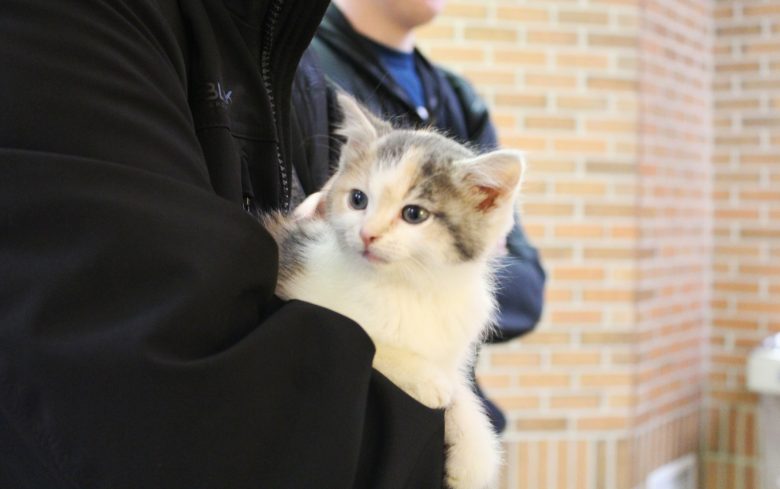 MISHAWAKA–– With the end of the semester comes finals, high stress levels and anxiety for students. The Center for Academic Success planned events throughout the week to try and alleviate some of those negative feelings for students.
Rachel Kennedy, director of the center for academic success, said that for every 50 minutes spent studying, students should take a 10-minute break.
"We know the brain does better when we take breaks," Kennedy said.
The activities that happened on campus provided a fun way for students to reboot their brains and get ready to concentrate on finals.
Friday afternoon began with massages, though there were only 30 slots available. Students from the American College of Massage who are almost done with their studies came to provide the services.
Sunday afternoon in the Learning Commons was an opportunity to make a calming bottle; glitter, water, colors and oil were provided. These are simple things to make to help with students' stress and anxiety.
Throughout the week, there were small activities set up around campus, including puzzles, punching bags and a wall of memes. There was also popcorn and Christmas cookies in the Learning Commons; the cookies were donated from local missionary churches.
The larger activities included kittens on Monday from All for Animals rescue. They hoped that students would enjoy being with the animals and want to volunteer at their shelter. On Tuesday there were dogs in the Academic Center, and Wednesday there were goats located by the gazebo near the ponds.
"We know petting an animal reduces blood pressure and stress level and anxiety level," Kennedy said.
Kennedy said that the goal of this week was to lower stress levels so students could demonstrate what they know, not how anxious they were.
Print