---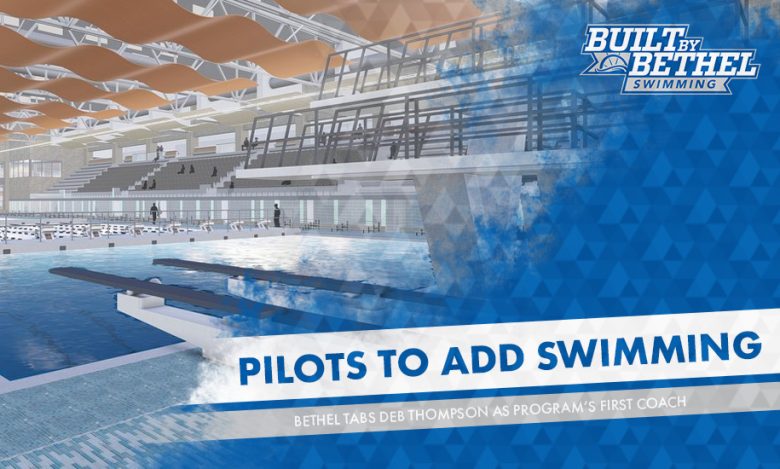 MISHAWAKA, IND. -- In September of 2019 Bethel will officially be starting a Men's and Woman's Swimming and Diving team. The swim team will be Bethels twenty-third varsity program. This team will be coached by Deb Thompson, who will be the first to coach swimming and diving at Bethel. Thompson has 27 years of experience coaching this sport, and she has received many awards as an athlete then as a coach. The new swim team will be meeting, practicing and competing in the brand-new Elkhart Health, Fitness, Aquatics, and Community Center in downtown Elkhart. Thompson is still looking for new recruits for the swim team.
Thompson was a swimmer at Penn High School winning two state titles and she was successful in setting a state record. She is also in the Indiana High School's Swimming and Diving Hall of Fame for being the first female to break the 2:00.00 barrier in the 200-yard free in the history of IHSAA. Then she went on to swim for Purdue University for all four years where she was on the team that set two school records in their relay, and that same team was able to participate in the NCAA national championships.
Following college, Thompson knew that she wanted to continue to be a part of swimming and diving, which led her to become a coach. She knew her goal was to coach at a college level, which is why she then went on to get her Masters in Sports Administration at Kent State in Ohio.
Thompson was unable to find a coaching position here in Mishawaka at first so she became a Physical Education and Health teacher at St. Joseph High School in South Bend. Eventually, Thompson was offered a teaching position as an Adjunct Professor in the Kinesiology Department at Bethel. She has been working on staff for the past seven years.
Thompson was offered the position of Swim Coach within the past year and she is very excited about this opportunity and what she knows it will bring to Bethel. She has already met with several other coaches about this upcoming season, and she looks forward to the coming months of the next swim season.
Currently, Thompson is working on building the swim team, and would gladly meet with anyone remotely interested in trying out, she said.
Thompson said this will definitely be a new experience, as this will be the first-ever swim team at Bethel. She has high hopes for the swim team, and is excited and ready to see what happens next.
Print