---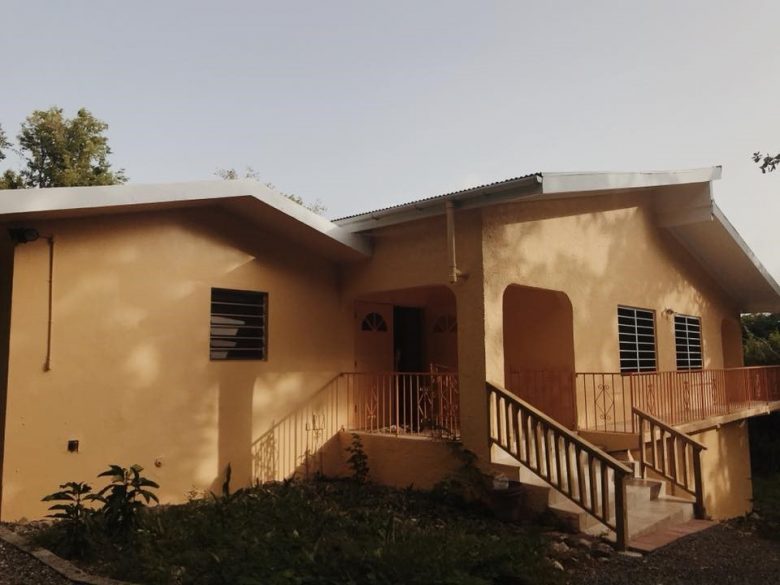 PUERTO RICO – Hurricane Maria, the category five storm that not only destroyed many parts of Puerto Rico and the U.S. Virgin Islands in September of 2017, is home to two Bethel College students, Maddi and Molly Claeys. While Midwesterners can't totally understand the impact of hurricanes, Maddi, a senior International Health major, and Molly, a junior Psychology major, know the physical and emotional pain that comes with enduring a hurricane. The sisters have lived with their family (they have three other siblings) in the Virgin Islands for 11 years. Their parents, Dave and Shelley, are both missionaries at St. Croix Christian Church on the.
Sept. 19, 2017, was the most heartbreaking day of their young lives, the girls agreed. While Maddi and Molly's family were safe at a friend's home, their home was not.
"The two things that were the most challenging parts of the hurricane," Maddi said, was "losing all of our old pictures, and belongings that we have acquired over our lifetime. Also, losing the house. It was my favorite place in the world. I loved that house and all the memories it held."
Being separated from their family was also heartbreaking.
Maddi said, "During the craziest part of the storm, my parents lost cell service, so I had no way of hearing from them, and that was so challenging."
Although many of the family's physical items were destroyed, it felt like a miracle to them that the family lived through the storm. Molly believes God was at work in her family to keep them alive.
"Irma was much lighter of a storm than they predicted so, when Maria was coming my parents were really considering staying in our home. Twenty-one hours before Maria hit they felt God say, 'you cannot stay in your home for this storm'," Molly said. "They were obedient and actually decided to leave island entirely, because of the risk for flooding, the roof caving in, and windows breaking."
The Claeys family flew to Florida during the hurricane, and ended up staying for a month.
After all of the devastating times the family and the island endured, things are looking up. Maddi said, "Our family has grown stronger together and in our faiths."
Not only is the family becoming stronger each day, so is their church.
Molly said, "The youth group and church has grown immensely post hurricane. God is springing forth new life after this devastation."
Because of this storm, Maddi is finding inspiration to go back home full time after graduation, to serve her home, community and family. In two years, Molly also plans to return home.
Even though the hurricane brought much frustration, heartache and loss of memories, the family just moved into their new home. After 18 moves and the hospitality of others, Maddi and
Molly have remained strong and thankful for God's provision.
Maddi said, "A year ago today, my home, and favorite place in the world was destroyed. Looking back on this year, God has proven his faithfulness to me, time after time."
Print