---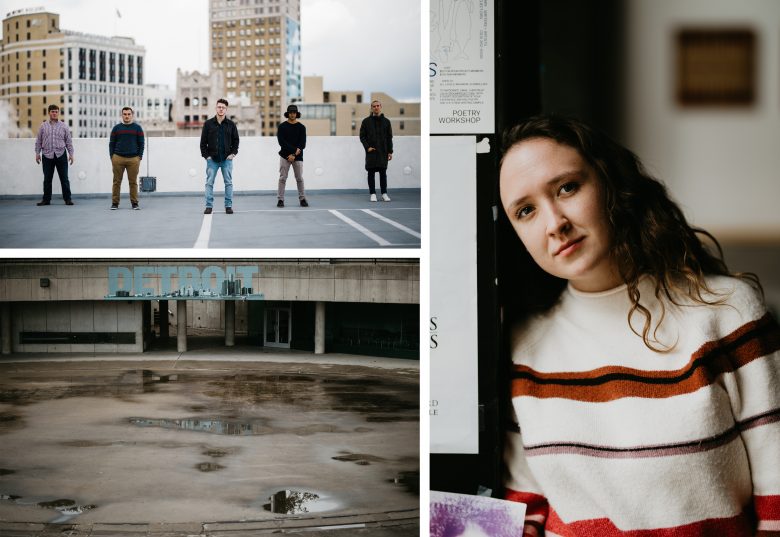 Detroit, MI.— Not all the experiences in Detroit were good. At the very end of the trip, a quite unfortunate circumstance occurred—the Bethel van used for the trip was broken into and robbed. Emily Sefcheck, Collin Sroka, Jocelynne Moss and Grace Hilty all had items stolen during this unfortunate event.
According to multiple sources, the group of students stopped at an unplanned venue for about 30 minutes. When the group got back to the van, Sefcheck's Bethel I.D. along with her water bottle and chapstick were lying on the ground outside of the van.
That is when she knew something was wrong.
A couple of laptops, personal identification, a camera lens and a blanket are among the stolen items. We all remember what Bethel did for the men's basketball team last year when they had items stolen during their trip to Florida, they restored all their stolen items.
So, we inquired what the steps might be to replace any items that were stolen, Matt Stackowicz shared some of the protocol, "you file a police report, you hope that they find the perpetrators. Homeowners insurance sometimes covers the cost of stolen goods. And there are other times [Sefcheck's case], where people in her dorm just rallied around her and rose funds so that she could purchase a new laptop."
Stackowicz describes how this is a testament to the Bethel community as he said, "That's just part of the love that we have for each other and how we can support each other. Bethel, in other circumstances, has raised money or has encouraged others to help support those who have had things that have been stolen.
And the support has continued after this unfortunate experience, Stackowicz said, "I have been speaking with people every day since it has happened to see how we can support these students...we are all trying to create an atmosphere where we give back and encourage one another to help those who might have had something stolen."
So far, Bethel hasn't seemed to move to help any of the students. However, Bethel's community of students has gathered around each of these students to restore their lost items themselves. Hilty had one of her beloved roommates replace her camera lens and had two other people who were in the process of replacing it.
The real story is found in Sefcheck, an R.A. in Shupe. Her whole experience after the robbery shows what Bethel is all about, her is her story:
"My mom just recently lost her job, and so financially this is a hefty load. So, I was on duty on Monday night, I'm an RA in Shupe, and I had an event that night. We were just watching
Halloweentown.
We've been doing this thing called 'Ten at Ten,' so for ten minutes a day we meet in the hallway at ten [p.m.] and just talk about our days or ask a question. And I was about ready to finish my rounds and my girls were just acting weird. Allana [another R.A. in Shupe] had left already and someone had opened the doors to the second floor and I saw this group of people and I thought It was weird, but I didn't think anything of it.
So one of my girls, Lexi, grabbed me and stalled me for a little bit. Then the doors opened, there was probably 20 or 30 girls that came running at me like a herd of cattle. And they surrounded me and Allana said that as a building they came around and wanted to bless me financially and as a building they raised 700 dollars for me. It's probably the kindest thing that anyone has ever done for me."
Sefcheck was able to buy a new laptop and the gift that the girls blessed her with was the exact amount of money she needed to cover her expenses.
This experience, from beginning to end, is all about what the Instagram meetups create. At the end of the day, these meetups are for making friends and being there for people who you might not originally think you would bond with. They teach empathy in an amazing way and it shows that God is truly at work in this school.
Print