---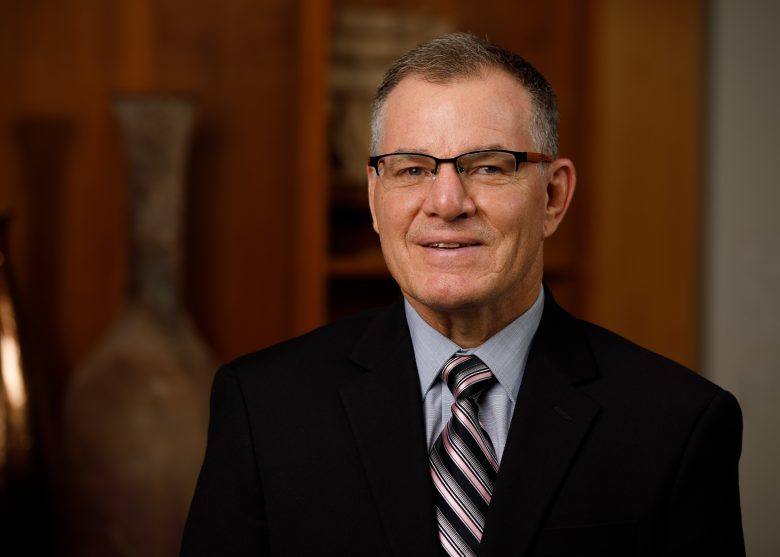 Have you noticed the increased number of Pilot Preview Days? Well, according to Terry Elam, Bethel's new Vice President of Enrollment, there is a strategy behind that.
Elam was born in Lebanon, Mo. He grew up in a ministry-driven family with his dad as a pastor. During Elam's high school years, he dedicated his life to full-time Christian service. This resulted in him becoming a Christian school teacher and athletic coach. Eventually, he was asked to fill the role of an elementary principal; then, later on, high school principal, teacher and athletic coach. Elam and his family followed God's calling in their lives to be a part of many different schools across the country, filling many different positions. They moved around from school to school for years until Elam was asked to fill the role of a professor at a Bible college. For Elam, this was a gateway into the world of higher education. He went back to school to get a Ph.D., and eventually ended up as the Dean of Admissions for undergraduate and graduate students at Liberty University.
Elam came to Bethel because he was looking to serve at a college that has a positive outlook on enrollment and was looking to change how they went about fulfilling their enrollment process. He saw a lot of optimism and desire in Bethel to reach the community for Christ and to change how to go about the admission process.
One of the things Elam noticed about Bethel was that the prospective student experience was centered around an older way of thinking about the admissions process. This focuses more on listening than participating. The newer generation of incoming students is wanting more participation than listening.
Therefore, there are more Pilot Preview Days. These specific days are being constructed to be a more interactive and engaging experience. The desired result is for prospective students to understand the culture and community at Bethel, and to make Bethel their first choice.
The more a prospective student is on campus, and the more they can interact, the greater the likelihood they choose Bethel. This is also why there will be a new virtual reality tour of campus accessible on the MyBethel website.
Elam has three main goals he wants to accomplish this year: 1. He would like to get to know students and hear different issues that they may have so that he can work to improve overall life at Bethel; 2. Elam wants to celebrate recent graduates of Bethel and show how they are doing and what they have accomplished in the world. He wants to recognize past students and the jobs they have been able to secure (through posters hung up all over campus); and, 3. Relating to his other goals, he wants to address those things (whether they be issues or alumni deserving recognition) and make changes accordingly.
Print