---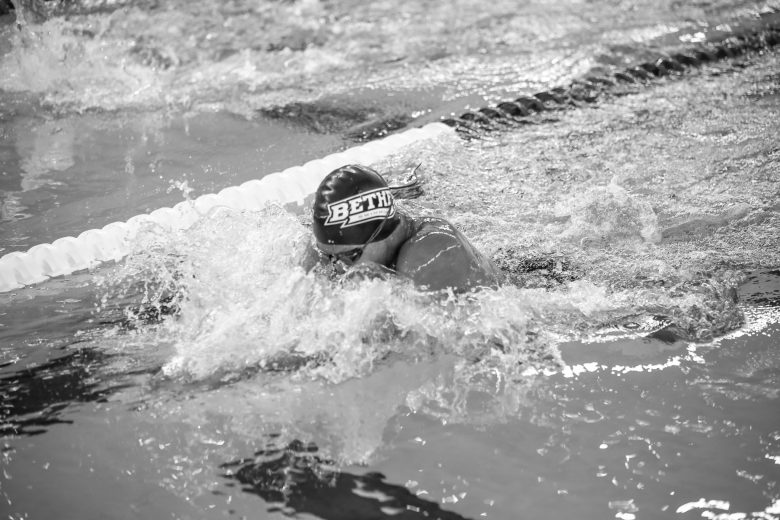 MISHAWAKA– During Bethel University's spring break from Feb. 27 to March 3, the Bethel Swim and Dive Team competed in the NAIA National Championship. The team finished well, coming in ninth out of 27 for the men and tenth out of 28 for the women. The men broke eight school records and earned three All-Americans, while the women broke seven school records and earned two individual All-Americans and two team All-Americans. One of the highlights from the meet was the performance of Nick Bohm, who repeated as one-meter diving champion and added a three-meter dive win to his accomplishments.
Nick Bohm said, "[The] one-meter was fun because I had something to defend, it was just exciting to be back," Bohm said. "For three-meter, obviously it's just exciting to win. I was a little stressed out about that one, but afterwards and during, it just felt exciting."
Coach Deb Thompson said everyone on the team has helped to cultivate and contribute to its winning culture.
"We had a great year," Thompson said. "This was our fourth year as a team, and everything seemed to come into place. We were in a good spot with the leadership and culture of the team. It was nice to finally have upperclassmen and underclassmen. We had 11 Scholar Athletes. The women's team had a GPA of 3.6."
Thompson was also grateful and excited about the team's performance at the national meet.
"The NAIA Nationals was the icing on the cake," Thompson said. "It was fantastic to have eleven athletes competing."
For more information or to stay up to date on Bethel Sports, visit bupilots.com.
Print