---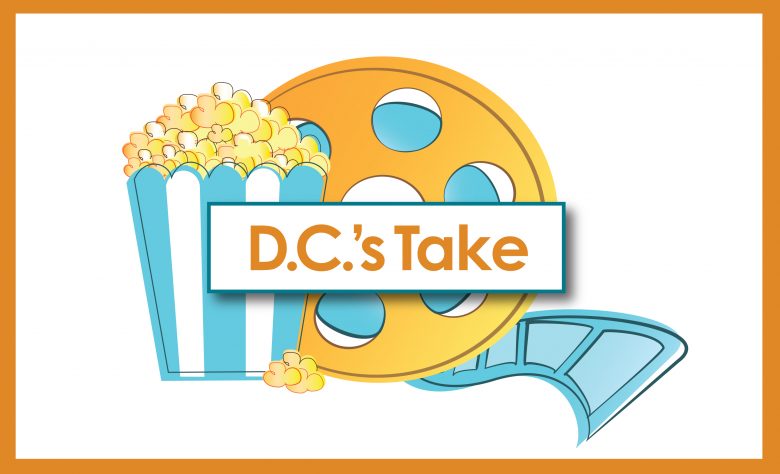 Surely, we all know about the historic moon landing in 1969. It was one of the greatest moments in American history where those words were spoken, "One small step for man, one giant leap for mankind." "First Man" explores the story of one of the most dangerous missions of all-time—the first man on the moon.
First Man" follows the life and journey of engineer and astronaut Neil Armstrong (Ryan Gosling). Who spends his years risking his life by training in order to be able to be a part of NASA's Apollo 11 mission.
This comes from Oscar-winning filmmaker Damien Chazelle. Chazelle's direction, once again, is well-made and his presentation was stunning. He made the film look authentic like it was actually filmed in the 60's. The way that Chazelle approaches the storytelling makes this film almost like a docudrama. The picture does get a little shaky inside the spacecraft, but it is permissible because it was shot with handheld cameras.
You know that Gosling is going to throw in a great performance no matter what. As Neil Armstrong, He gives a role that's calm and subdued without going over-the-top at any point. Armstrong is a smart, usually quiet man that has an emotional drive and commitment.
Then you have Claire Foy's excellent performance as Janet, Neil's first wife. Her role may be labeled as the stereotypical supportive housewife who worries about her husband. Foy's Janet has good reason to be worried about her husband surviving these situations. Sometimes we never know a mission is going to end up in which they'll return and make it back safe, or die tragically. However, Foy still does a fantastic job by playing a strong role as someone who is optimistically taking care of her two sons single handedly.
Many people would think while sitting through this film, "it must be dangerous to be an astronaut." One of the scenes that really proves that point is when Neil is sitting at the table with his sons like it's the last time to see their father.
Some of the supporting actors are: Jason Clarke as Ed White; Corey Stoll as Buzz Aldrin, Patrick Fugit as Elliot See, Kyle Chandler as Deke Slayton, and Ciaran Hinds as Robert Gilruth.
On a technical level, this film is nothing short of spectacular. The sound design should win an Oscar because the noises of the space crafts launching sound so realistic.
The cinematography by Linus Sandgren was the biggest standout. There were some amazing practical effects that were hard to tell if they were real or not.
Is it worth seeing it in IMAX? I say so. It's worth it just for the moon landing sequence, shot with IMAX cameras. It really feels like you're on the moon!
Justin Hurwitz reunites with Chazelle after winning two Oscars for "La La Land" to give us another terrific score that gets better every time I listen to it.
The flaws that come with "First Man
"
are that it is a longer film at 138 minutes long. This doesn't mean it ends up becoming boring, but it is slow paced. There are also continuity issues involving the passage of time spanning between 1961-69.
I need to address the supposed "controversy" that has been surrounding the film since its premiere in Venice. Many said that the film did not show the planting of the American flag on the moon. However, there is a shot of the flag on the moon, we just did not get to see Armstrong actually place the flag.
In the end, I believe that "First Man" is one of 2018's best movies. It doesn't come close to Chazelle's previous two films in terms of an emotional impact, but there's a lot to appreciate about this riveting drama. Even after his death, we should still call Armstrong a hero. Chazelle is three-for-three when it comes to directing, and that goes without saying. I'm eager to know what his next film will be. If you don't mind a slow pace, this is definitely a movie to watch.
"First Man" truly shows that Damien Chazelle is a director that can capture realism in this biopic about Neil Armstrong's life and the Apollo 11 mission showcasing amazing direction, great performances from Ryan Gosling and Claire Foy and a captivating story. Grade- A-
Print