---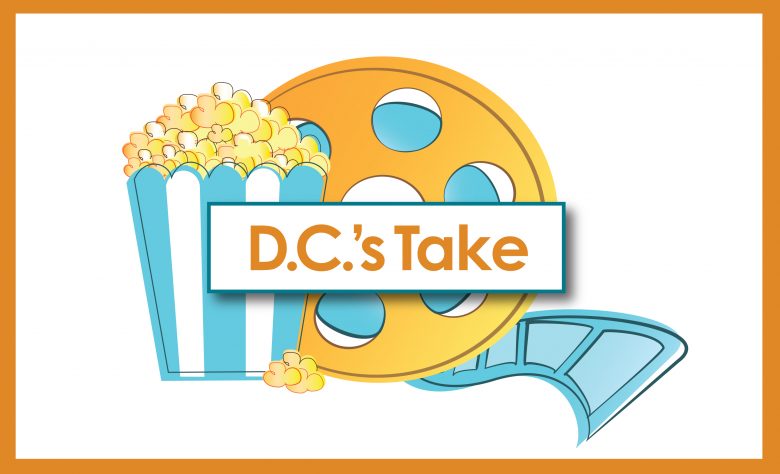 Most young adult adaptations haven't been the best-released ones, especially those involving a fantasy or a love story. Although some are considered good depending on who you ask. However, when you look at the latest contemporary drama The Hate U Give, it's the kind that beats out all the rest, and it's here to deliver a compelling message.
Based on Angie Thomas' 2017 bestselling novel, Starr Carter's (Amandla Stenberg) life is in two different worlds: the poor, mostly black neighborhood of Garden Heights, and the rich prep school she attends to get a better education. After she witnessed the fatal shooting of her childhood friend from a police officer, she must do what's right to change this growing problem in society.
First hearing about the film and from glancing at the trailer, it looked like it was touching on relevant topics. Since its premiere at TIFF got surprisingly positive reactions, I thought maybe this could be something I wasn't expecting. Truth is, I honestly love "The Hate U Give", and it's going be fresh in my mind till the year ends.
Director George Tillman Jr. (
Soul Food
,
Notorious
) was perfectly capable of handling the source material. Although it's based on a novel, it's a very timely problem which happens on a daily basis. It almost feels like Tillman wants to teach a lesson to the readers of the book and the young people going out to see this. It's well-directed with a 132-minute run-time, which did not feel long.
It's put together by an excellent screenplay adapted by Audrey Wells, who sadly passed away from cancer the day prior to the film's release. The screenplay was so good that it makes me want to read the book. Even with the changes that might differ from the book, that would not be a real issue for people seeing the movie.
Taking it over to Stenberg, we need to see more roles from her because she's a natural and remarkable young actress. Most might recognize the 20-year-old as Rue in
The Hunger Games
or in
Everything, Everything
and
The Darkest Minds
. Her role as Starr brought out realness that anyone can relate to. How she is trying to balance and fit into both realities while being the one trying to speak up about the incident is troubling. Above all, this is one of my favorite performances of the year.
The aftermath of her friend Khalil (Algee Smith,
Detroit
) deeply affected her to the point where she can't explain that she knew him to her white friends Haley (Sabrina Carpenter), Maya (Megan Lawless), or her boyfriend Chris (K.J. Apa, "Riverdale").
Russell Hornsby (
Fences
) as Maverick, Starr's ex-convict father, is another stand out that's on par with Stenberg in his scenes. He has two scenes that make me want to teach my future kids lessons. The first is the opening where he's telling his kids, as they're younger, what to do when pulled over and giving them a summary of the Black Panther's ten-point program. He had such an incredible performance that I wouldn't be shocked if he gets a Best Supporting Actor nomination.
Other great supporting performances include Regina Hall as Starr's mother; Issa Rae as activist lawyer April Ofrah; Common as Starr's police officer Carlos, and Lamar Johnson as Seven, Starr's half-brother.
But what makes The Hate U Give memorable is the way it examines racism and police brutalities. As an African-American, even I know this country still has a problem with cops wrongfully killing unarmed black men and women. When you constantly see this on the news, you might understand why people, including athletes like Colin Kaepernick, protest. These actions can spark conversations with different families and communities of all races.
This year's overlooked
Blindspotting
(I recommend) also tackled gentrification and police brutality. Approaching what Tillman accomplished could have been a difficult task, but it's an expression of justice and trying to make a change.
If there were any issues, it would be Anthony Mackie's performance as King, the local drug dealer. I'm not a fan of him, but it felt like a useless character and a miscast role. Other than that, nothing else is really nitpicking worthy.
In the end,
The Hate U Give
is easily one of the best movies of 2018 and one of the best Y.A. adaptations ever made. Who would've thought I would love two movies based on Y.A. novels (the other being
Love, Simon
)?
Timely with its storytelling and a great leading performance from Stenberg, everybody needs to see it for themselves. Honestly, I would be bitter if this doesn't get any sort of recognition from the Oscars.
The Hate U Give
is powerful, topical and stays with you. This adaptation shows how important it is for everyone to understand a growing issue in the country. Grade: A
Print