---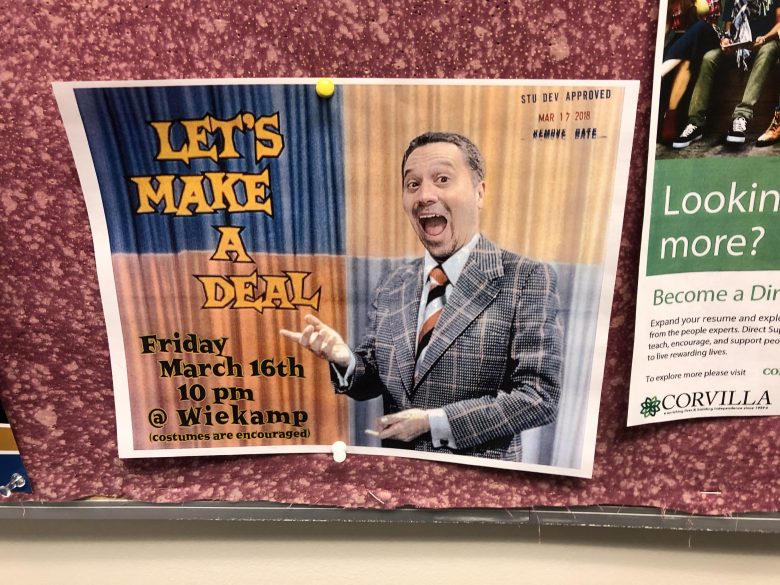 MISHAWAKA, IND.-- From movie nights to forums, theatre auditions to concerts, the posters and flyers that dot Bethel's campus provide useful information for students and faculty about various events and opportunities.
But those interested in hanging notices of their own need to be aware that certain rules should be followed. According to the Student Development Office, the guidelines are as follows:
All posters, flyers and notices must be approved by the Student Development Office. Each item must include an end date for posting and be removed promptly by that day.

Posters and notices may only be placed in areas approved for posting (e.g. bulletin boards, areas in residential centers approved by RDs, Academic Center stairways, etc.). No postings may be placed on trees, entry doors, windows or walls (with the exception of the Academic Center stairways).

Any poster or notice not approved for posting or placed in an unauthorized area will be removed immediately by college personnel.
If you find a flyer that does not have the Student Development Office stamp of approval, you are encouraged to take a photo of the flyer or the flyer itself to the Student Development Office and report it to Banitha Owens or Sandy Miller.
Print