---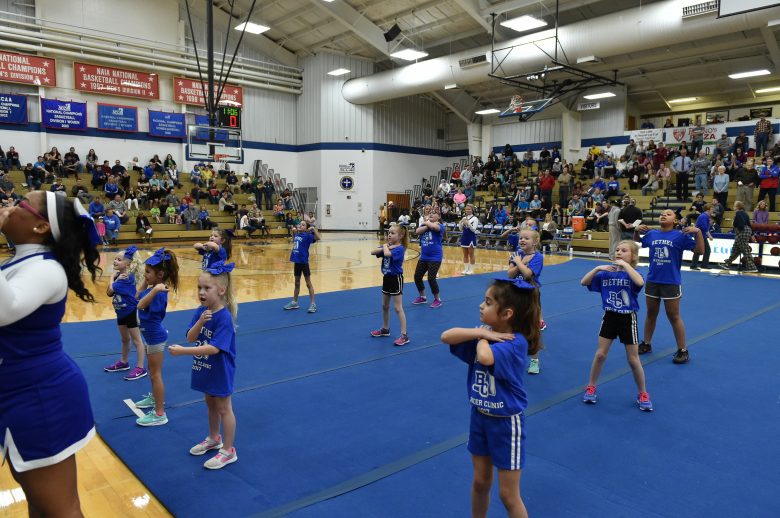 MISHAWAKA—The Bethel Cheerleading team here is putting on a Cheer Clinic, Jan. 26th. It will be for kids ranging from four years old to fifth grade and it will be for the purpose of teaching youths some of the basic building blocks of cheer. A cheer clinic is generally a one-day event, in which the cheerleading team will teaches the younger kids cheer materiel, how to safely cheer and how cheerleading can be a very fun sport.
"I'm really excited about this next cheer clinic," said Alyssa Howell, Head Cheer Coach, "we have about 15 kids signed up, which is really good for this age range. We also have a bigger team this year, so we have a lot more people to really help these kids learn cheer and have fun while doing it."
One of the benefits of having a cheer clinic now instead of during the summer, is that the young cheerleaders will have the chance to perform their new cheer routine during halftime at a Bethel basketball game. This is an opportunity for the kids to get a first-hand cheerleading experience and to learn more about cheer. 
This upcoming cheer clinic is one of many that Bethel's Cheerleading team has put on and is something they hope to continue doing throughout the year. They host clinics for different age groups, using the older age groups as a way to recruit new cheerleaders for Bethel's team.
Putting on cheer clinics is a good way to fundraise for the Cheerleading team, and is also a great way to reach out to the community and get exposure for Bethel's team, according to Howell.
This past weekend our cheer team competed at Aquinas College in Grand Rapids. They started off with a five-point deduction for not meeting the roster requirements; however, that was not enough to stop them from placing second in the competition.
Print