---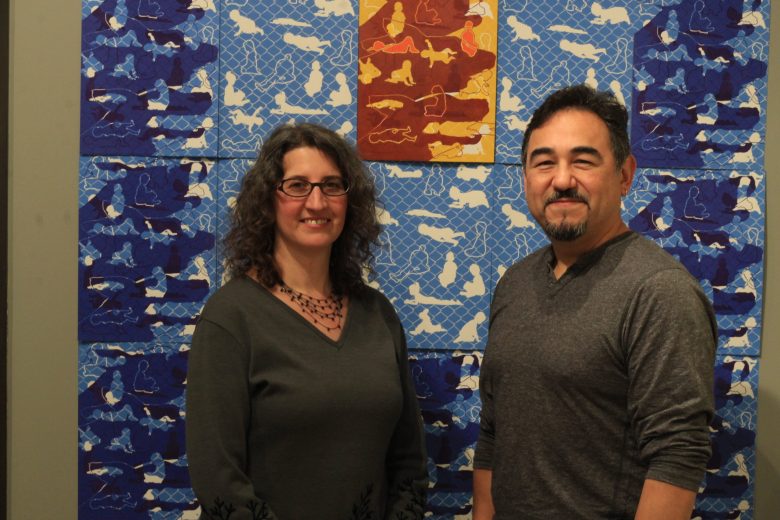 Bethel's Weaver Art Gallery Presents "Essence and Matter" presented to you by Ramiro Rodriguez and his wife Laurie Rousseau. This Gallery will be up through the Beginning of December.
This Gallery is a split of both Ramiro and Laurie's artwork that depict the things that are most important in their life, along with things they are faced with due to their background. Laurie's work gives off an earthy colorful vibe mainly influenced by nature. Where Ramiro's work depicts the events of his life.
Ramiro stated that his current work "deals with the relationships that inform his world." Those close to him are the ones that inspired the work that he created. Within his work the hopes fears dreams and questions are presented to relay the events in his life. He wants people to get a sense of the concerns of their future. He uses the issues especially within the Hispanic world such as racism, economic inequality and children in detention. As you look through the artwork you can see exactly that. Within the artwork are quotes, beliefs and ideas that been presented to him.
Laurie's work takes a different approach and stand. Her current work she uses human drawings to depict a more nature. She loves to make art that the viewer can look at more deeply. Her work presented in the Gallery use Human bodies and she uses colors to give off a certain feel and element.
All of their work speaks for itself so make sure you all stop by the Weaver Gallery and check out all of the amazing pieces.
Print