---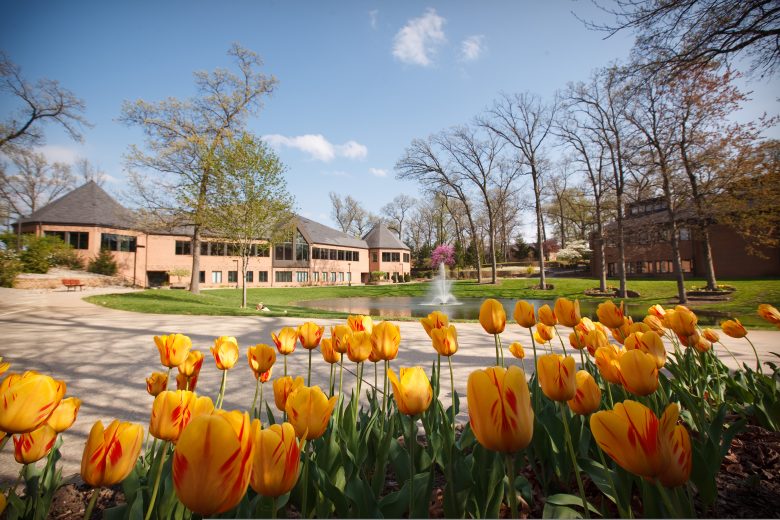 MISHAWAKA, IN—Do you enjoy creative writing? Are you brimming with ideas, characters and stories, but you do not know if you are doing them justice when you try to bring them to life on the page? Are you occasionally struck by a spark of imagination?
Whether you are a steady writer a person who dabbles in it occasionally, or a jack of all trades who is simply willing to explore it a little, the Crossings has something for you.
A great place to start is with their "Prompt of the Week" contest; the contest is the brainchild of Jamie Mast, a junior English Education major and the social media coordinator for the Crossings.
"We created it because honestly, not a lot of people know about the Crossings," said Mast. "But we know that there are a lot of people on campus who know how to write, who love to write, but they don't know what to do with it."
The contest began in the fall of 2018, with the weekly prize being a complimentary drink from Sufficient Grounds Café. This year, the stakes are a little higher; the winner each week is entered into a drawing that will occur near the end of the spring 2020 semester for a $30 Barnes and Noble gift card.
The prompts are posted every week on the Crossings website, thecrossingsjournal.org, as well as on Facebook, Twitter, and Instagram @bucrossings. Submissions are due every Sunday night at 11:59 p.m. and should be emailed to crossings[at]betheluniversity.edu. The contest is open to all Bethel students, and there are no word limits or guidelines beyond the content agreement posted on their website.
Emily Oliver is a senior English and Writing major and the current managing editor for the Crossings.
"The judges are our staff essentially," said Oliver. "Ultimately... if it were ever a toss-up, either Jen or I would have the final say because I'm the managing editor and she's the faculty sponsor."
Dr. Jennifer Ochstein, assistant professor of English and Writing, is the Crossings faculty sponsor.
"The reality is that [the contest] offers an opportunity for students who aren't necessarily English majors to flex their creative muscles a little bit and to share it with the Bethel community," said Ochstein. "They're not just nursing majors, they're not just theology majors, they're not just whatever major, they're also creative people in all disciplines... there's a lot more to students than just whatever their particular major is."
If you are interested in becoming involved with the Crossings, email Ochstein at jennifer.ochstein[at]betheluniversity.edu for more information.
Print