---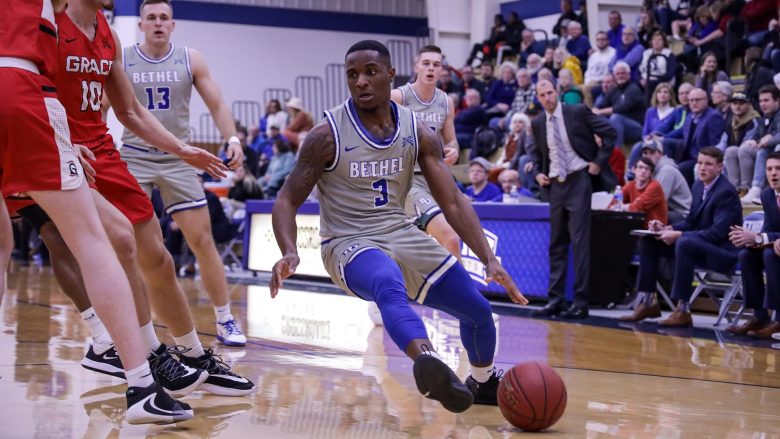 MISHAWAKA—This week's Player of the Week is a star-athlete from our basketball team, TreVion Crews, a junior sports management major who recently reached the thousand-point mark in his basketball career.
"It means a lot to me because I have only been able to play one full year," Crews said. "Right now, I'm going into my second half-year [of playing basketball], so it is nice to know I can put the ball in the hole pretty good."
Crews currently plays as a guard for Bethel; not only was he able to reach his thousand-point mark, but he was also the fourth quickest person to do it in Bethel's basketball history.
Crews started playing basketball when he was in second grade. He is from Fort Wayne, Indiana, and he attended North Side High School. Crews came to Bethel because his brother, Trey'von Covington, attended Bethel. Additionally, he was recruited by the previous men's basketball coach, Ryan Lightfoot, who gave him a second chance at playing college basketball. Academics do not come easy for Crews, so he is proud of being able to stay eligible to play basketball for as long as he has been able to.
Print