---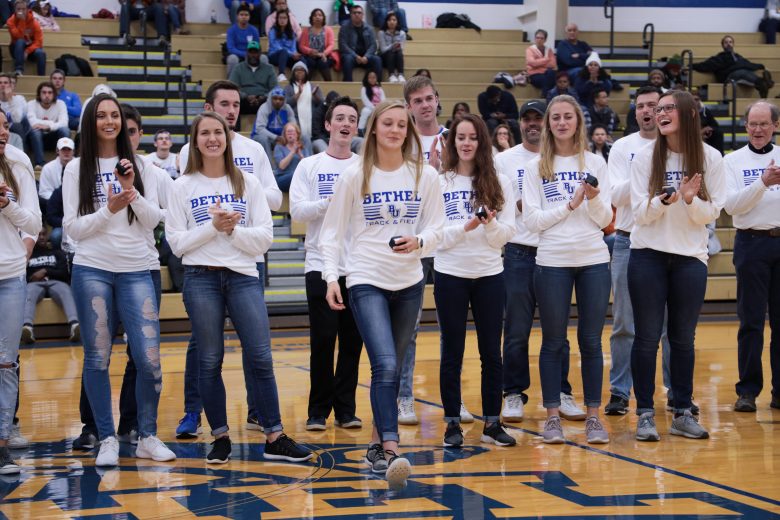 MISHAWAKA – This week we are highlighting Emma Jankowski, a record-breaking track and field star. Jankowski is a junior exercise science major who has broken several Bethel University records and was recently named Crossroads League Player of the Week.
"I am most proud of the DMR (distance medley relay) record, because it is a relay and we all contributed and worked as a team," Jankowski said. "We hadn't even thought about what the record was when we ran it and the first time we ran in that race we broke the record, so it was kind of a fun surprise."
Jankowski chose to attend Bethel to be surrounded by like-minded people with professors and coaches who show genuine, personal interest in her. She graduated from Penn High School in 2017 and is currently participating in her ninth track season; she began competing in seventh grade.
"Records and achievements have their place, but I've just really enjoyed getting to know my teammates and building strong friendships with all of them; they are the reason that I run," said Jankowski. "I hope to keep improving in my own running and to be a good leader to others on the team and maintain an amazing culture in the track program. It is a great opportunity to be a part of the track program at Bethel."
Despite the pressure that away games can cause, Jankowski enjoys the bonding experiences that road trips with her teammates provide.
"I have loved all of the long trips we take with the team such as to South Carolina, Missouri, South Dakota or Alabama," said Jankowski. "We all bond and laugh so much, I couldn't pick just one moment. It's just super fun to get away with the team and grow with them and spend a lot of time in fellowship."
Print