---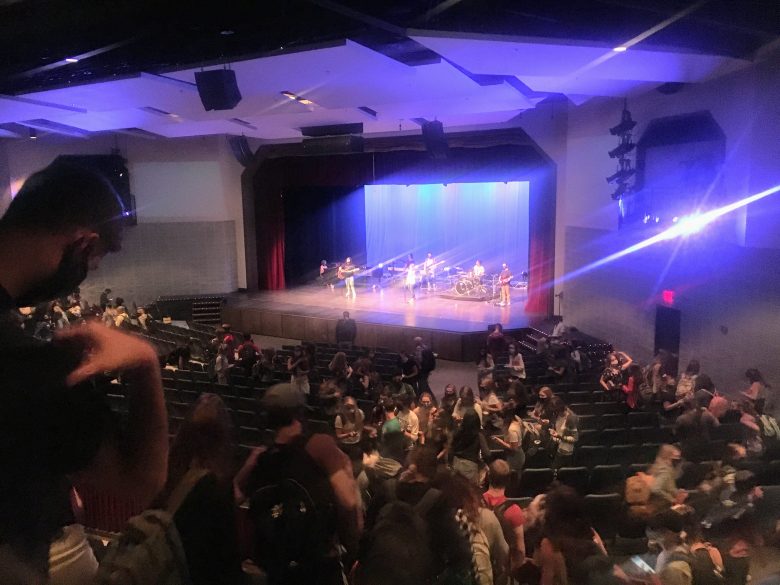 MISHAWAKA—COVID-19 has altered our lives in many ways, and although students are back on campus for the fall semester, many of them are still learning to adapt to a new normal.
One of the most significant changes concerns chapel; traditionally, Bethel students gather together three times each week to worship together, and reformatting chapel to function safely amidst a pandemic is not an easy task. Spearheading the difficult assignment is Vice President for Student Development, Shawn Holtgren.
"I knew by early to mid-June that we were probably going to be thinking about a whole different kind of chapel schedule," Holtgren said.
By early July, Holtgren had established a basic model of doing the same chapel three times a week in order to distribute students in a safe and socially distanced environment.
"Going from 35 chapels down to 13, and how you do it, how to adapt to that, and with mid-week small groups, there's a lot of things that were affected," Holtgren said.
Holtgren reached out to the agents of individuals who had been contracted to come for one chapel to see if they would be willing to come for a week of chapels in exchange for a higher pay plus food and lodging for the week, and he was surprised by the response.
"They all said yes, which I think is, again, the grace of God," Holtgren said. "I did not expect that; in fact, I thought they would all say no."
Holtgren had begun planning another major change of the semester even before COVID-19 complicated matters: tracking attendance.
"When you really get into tracking misses, and how many students, and all the exceptions, we have students that are exceptions that are commuters or they have nursing practicums, it just became an administrative nightmare," Holtgren said.
As Holtgren began to look at alternatives, Senior Director of IT, Patti Fisher, mentioned a contact of hers who was designing an app exactly suited to these purposes. Bethel reached out to him and discovered he was in the final stages of completing the app and getting it into app stores.
That app, iAttended, is what students are now using to track their chapel attendance. Eventually, there will be Bluetooth beacons installed that will send a signal to phones and allow students to simply open the app and click "check-in" when they arrive and "check-out" when they leave. However, until the beacons are up and running, students will need to scan a QR code with the app.
"The QR code changes every five seconds," said Holtgren. "So what you see on the screens, and right now we've got iPads at the doors, you just scan it, and then it gives you credit."
Holtgren said he is excited for every chapel this semester, but he's especially excited for speaker Bryan Drake.
"He's an illusionist, and a really sharp, good illusionist," Holtgren said. "He's a national traveling speaker, illusionist, Christian man, young guy, but specifically does really well with a college audience."
Any questions or concerns about chapel attendance can be directed to the Student Life Office.
Print