---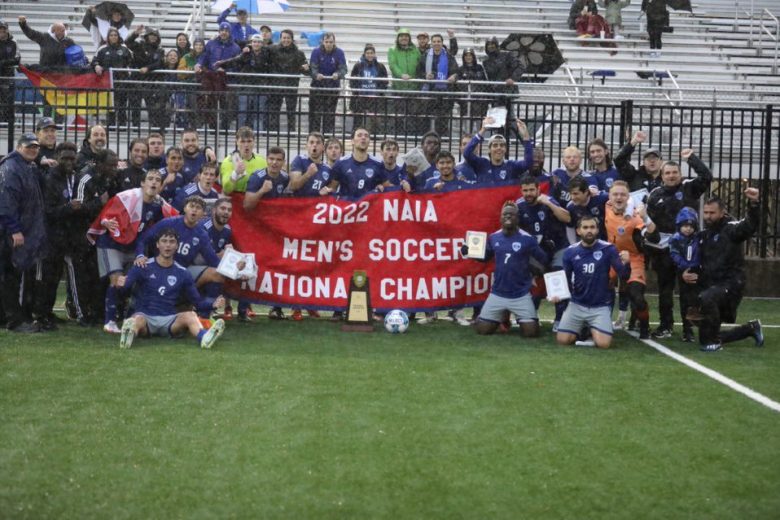 MISHAWAKA—For the first time in twenty-four years Bethel Athletics brought home an NAIA National Title. This came in the form of the Men's Soccer team beating Mobile (Ala.) 3-1 on Dec. 5, 2022. On the season, the Pilots went 24-1-1 with their only loss occurring on Sept. 1, 2022.
"It is a thrilling feeling to see your hard work be rewarded," Head Coach Thiago Pinto said. "It is also humbling to win it when it is so difficult to be the last team celebrating. There is also a higher sense of responsibility that comes with being in the spotlight."
Along with bringing home the title, the Pilots earned a host of other awards. This included sophomore Tim Noeding being awarded National Player of the Year and the team's staff being named the National Staff of the Year. Pinto was recognized as National Coach of the Year as well. Pinto has preached to his team all year to stay humble and focused on the task at hand and good things will follow.
For more information on Bethel Men's Soccer, visit bupilots.com.
Print