---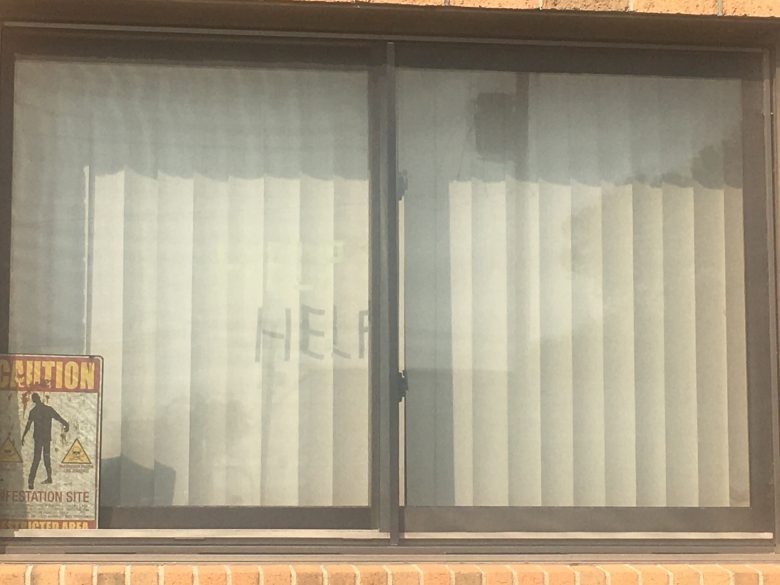 MISHAWAKA—Several students on Bethel University's campus have already been through the quarantine process at least once, some for only a couple of days and some for the full two weeks. Experiencing minimal human contact for any prolonged length of time is difficult for most people and can add emotional stress to an already unusual year.
Because of the constant updates and changes being made by the Centers for Disease Control and Prevention concerning safety guidelines for COVID-19, Bethel has had to improvise and change its plans and protocols several times and is still refining many of them, including the quarantine process.
According to Julie Beam, dean of students, Bethel initiated a new email check-in system for quarantined students on Monday, Sept. 21, to ensure they are being properly cared for.
"We didn't know how many students would be with us on campus," Beam said. "Our first goal was actually for an RD [Resident Director] or athletic trainer to check in every day with a phone call... we've realized we can't maintain that on a daily basis like we had hoped."
The email asks students to answer four basic questions:
How are you feeling today?
What will you do for meals today? (only included for residential students)
How are your classes going?
How are your spirits today?
Responding to the emails is not mandated, but Administration is asking residential students to at least answer the question pertaining to meals so they can verify students are receiving food.
Bethel is also currently working to create a more comfortable space in the dorm quarantine rooms.
"We're trying to make sure each of those spaces has a refrigerator, a microwave, and some kind of comfortable seating," Beam said. "Our next round... is lamps and some kind of décor on the wall."
If a student has concerns or problems during their quarantine experience, there are a few methods he or she can use to reach out.
"The RD is in the most on-the-ground position to be able to address whatever the concern is if they're living on campus," Beam said. "They could certainly respond to the email."
Due to privacy guidelines, Bethel staff and faculty are not allowed to disclose the names of individuals in quarantine, but the quarantined students themselves can reach out to their friends and family to let them know they're in quarantine and to socialize virtually.
Because of the careful health protocols in place, there is often a delay between the time a student enters quarantine and the time administration notifies professors that the student is in quarantine; this prevents unnecessary confusion pertaining to students who may only need to quarantine for a day or two due to symptoms that are being caused by something other than COVID-19.
Furthermore, sometimes confusion has arisen around students who went into quarantine on the same date but were released on different dates; in most cases, this is because the quarantine countdown begins based on when the student last interacted with someone who tested positive for or is suspected of having COVID-19, not based on when the student is actually quarantined. Therefore, if students were exposed to the same person on different dates, their start time will be the same but their end time will be different.
The University of Notre Dame has a dashboard to keep its community updated on the latest numbers; Bethel has chosen not to do so, largely because of the fluidity of such statistics.
"The reason we're not sharing numbers regularly is because they change literally by the minute," Beam said. "On both sides, there are students who are finishing quarantine and there are students who are needing to quarantine... the numbers are just ever fluctuating."
Beam said there is also concern that numbers will be misunderstood or misconstrued.
"That decision is a Cabinet decision," Beam said. "The thought is that, because we're a smaller community than Notre Dame, we don't have the same range of numbers that could even ever be used... I don't think our attempt is ever to keep people from knowing what is going on, it is to help manage the information so that people know what they need to know and don't misunderstand things that can create new fires."
Beams said that, overall, the system seems to be doing its job.
"As best we can understand it is working -- it is helping to keep our case numbers down," Beam said. "We are tracking with some other colleges that are close to our size in Indiana... so, when we look at how things are going there, it does seem like we have a pretty good handle on how this is playing out."
Bethel did release a color-coded system as a general overview of our current situation which can be viewed here. As of Monday, Sept. 28, Bethel is in the blue risk level.
If students have concerns or questions about any part of Bethel's response to COVID-19, they can email the Covid Response Team at covidresponse@betheluniversity.edu.
Print