---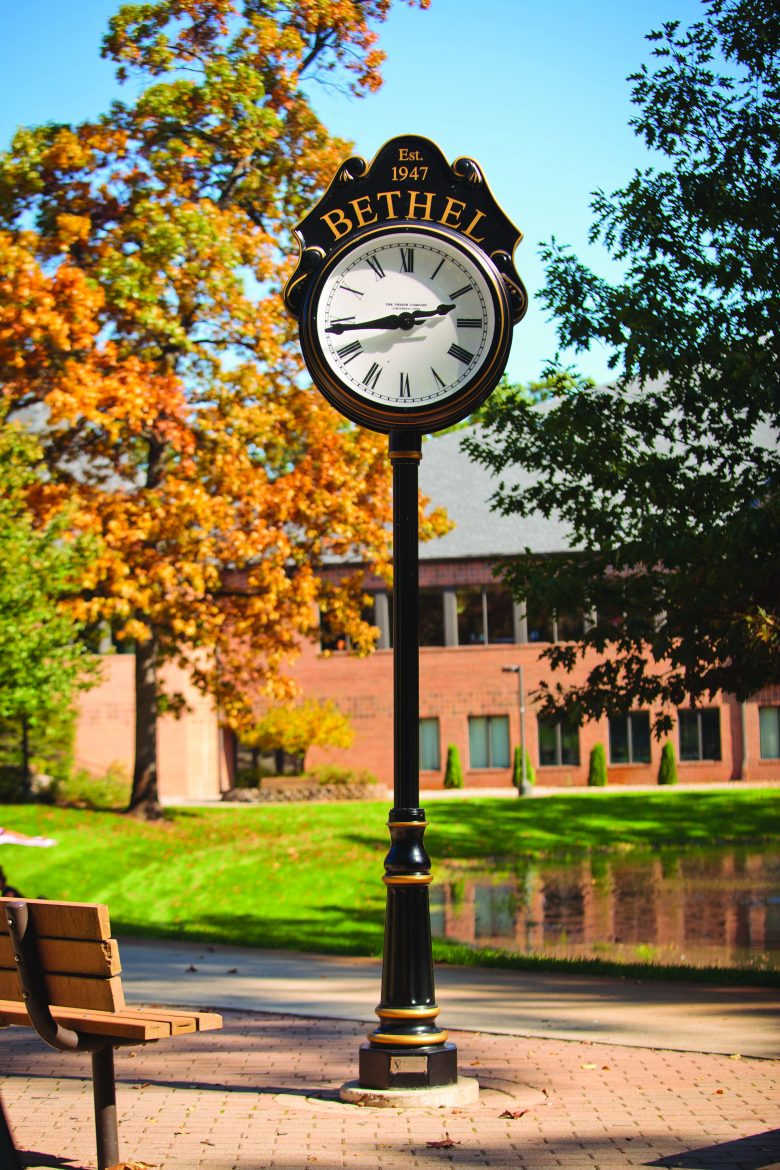 MISHAWAKA-- As Bethel seeks to create a community atmosphere that follows COVID-19 safety protocols, it has been forced to reevaluate and restructure some of its yearly traditions, including the fall concerts. This year, all the concerts will still be happening, but they will be taking place outside and following social distancing and mask-wearing guidelines.
The event is open to the Bethel community and to the public, but the Music Department is requesting individuals not to attend if they have experienced any symptoms within 24 hours prior to the performances. Additionally, the department is asking concert-goers to bring their own blankets, chairs and anything else they will need during the concert.
The concerts begin on Friday, Oct. 16, at 6 p.m. with the Fall Choral Concert, featuring the Bethel University Concert Choir, which will be accompanied by the Bethel University Chamber Orchestra for some of its pieces. Voices of Triumph, Bethel's a cappella ensemble, will also be performing, as will Spirit in Motion, Bethel's dance troupe. The concert will take place around the ponds near the Dining Commons.
The following Monday, Oct. 19, at 5 p.m., the Fall Orchestra Concert will take place and will feature a variety of orchestral pieces. The exact location is still to be determined, but the current plan is for the instrumentalists to create an arc around Reflection Pond.
On Tuesday, Oct. 27, at 6 p.m., the Fall Percussion Ensemble Concert will take place on the patio by Reflection Pond.
Kelli Grosse, music administrative assistant, said the Music Department will be ensuring health regulations are followed.
"Having the concerts outside is one of our big steps to maintaining COVID procedures and guidelines from the CDC and the Bethel administration," Grosse said.
Grosse said the Music Department is going above and beyond to make attendees feel as safe and as welcome as possible.
"We will have printed concert programs available if people want to reference them, but we are also planning to make the programs digital for people to access online as well if they would prefer to just look it up on their phones," Grosse said.
Because inclement weather is always a threat when outside events are involved, rain dates are already selected for each concert and the department will announce those dates if that becomes necessary. 
Grosse said performing outdoors comes with other challenges as well and that visual communication with the director is even more important than usual to ensure all the performers stay on the same beat.
"[Performing outside] is very different," Grosse said. "From a performance perspective, sometimes being able to hear the people around you changes... it takes a lot of effort to make sure that you're still being able to hear everyone."
Grosse said that, despite all the difficulties that come with pursuing a passion for music performance amidst a pandemic, she is thankful they are able to continue doing so. 
"In all this time adjusting to COVID, the performing arts have made huge adjustments and sacrifices," Grosse said. "But we are honored and grateful to still be able to perform, even if it's in a limited capacity." 
Print