---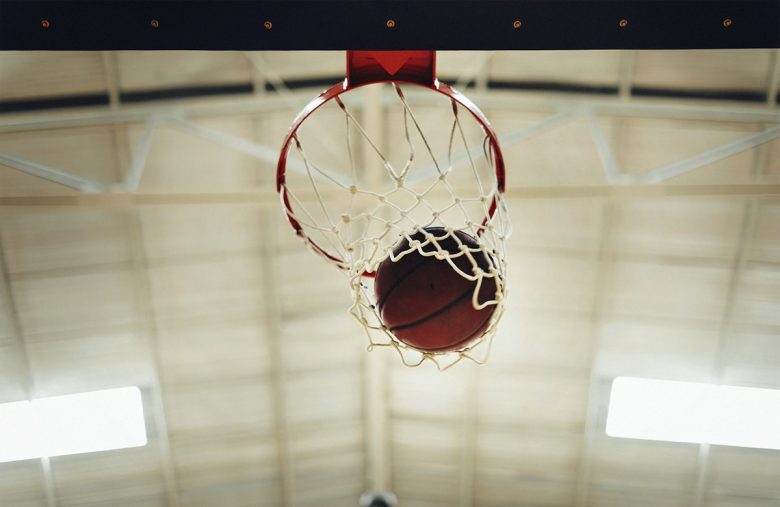 MISHAWAKA—The men's basketball team hosted its senior-night festivities on Feb. 17 during its game versus the Saint Francis Cougars. The team ended up losing that game, 87-82, but its senior class has left its footprint on the Bethel University men's basketball program. The three seniors this year are TreVion Crews, Nick Pluta and Nicoloy Bailey.
Nick Pluta, a business management major from Springboro, Ohio, leaves Bethel averaging 3.9 points per game on his career. Pluta was a key role player for the Pilots in three of the four years he was on campus. Although his stats never were eye-catching, he was a leader for the Pilots in his last two seasons. He plans to get married in the fall to current senior leader for the Pilots' volleyball team, Abby Armold. On his senior night, Nick posted a stat line of four points, two rebounds, an assist and a block.
"Nick has been a solid contributor in my two years here," Head Coach Steve Drabyn said. "He brings effort and enthusiasm to the game and is a great teammate. I am proud of the player and person he has become and wish him nothing but the best in whatever he chooses to do after Bethel."
The second senior for the Bethel Pilots is Nicoloy Bailey. Bailey, another business management major, transferred to Bethel before the start of last season from Sinclair Community College. He is originally from Old Harbour, Jamaica. Bailey has been a minor role player for the Pilots in his two seasons. During this season, Bailey saw his playtime increase due to injuries to other players on the roster. He has been able to post career highs in points, rebounds and assists over the course of the season. Bailey did not check into the game on his senior night, but against Goshen he saw some playing time, in which he secured two rebounds.
"Nicoloy has been a joy to coach," Drabyn said. "He has an infectious personality that rubs off well on his teammates. I am proud of the effort he has given our program and his growth as a player and person."
Last, but not least, is TreVion Crews. His résumé speaks for itself, whether you start with program records or national awards. Crews will finish his Bethel career in the top ten in total points scored; at the end of the regular season, he had 2,083 points. He has also collected over 500 career rebounds and dished out over 500 assists. The list of accolades on TreVion's résumé go on and on, but one of his biggest accomplishments is being the fourth player in the Pilots' men's basketball history to reach 2,000 points and 500 assists. He is also the second player to do it in three years. In addition to the statistical records that Crews holds, he has also been recognized at the highest stage of NAIA basketball. He is a two-time NAIA All-American and was named to the Small College Basketball Bevo Francis Award Top 50 watchlist two times, first in 2019, and then again in 2020.
"TreVion Crews is an outstanding player that brings a lot of value to the game," Drabyn said. "His numbers in three years have been off-the-charts good. He is always under control and makes his teammates around him better. I am proud of his growth as a teammate and growing in leadership."
As for the men's basketball team, it ended the regular season on Feb. 20 against Goshen College with a 96-84 victory to finish the regular season with a 20-9 overall record and a 9-7 record in the Crossroads League. The team started its Crossroads League Tournament journey as the No. 3 seed against Mount Vernon Nazarene on Feb. 24. They lost in a thriller 117-104 at the Weikamp Athletic Center. Crews scored 44 points, which puts him at 2,127 points for his career. His 2,127 points put him at seventh in the all-time scoring leaderboard.
For more information on the men's basketball team, visit www.bupilots.com.
Print