---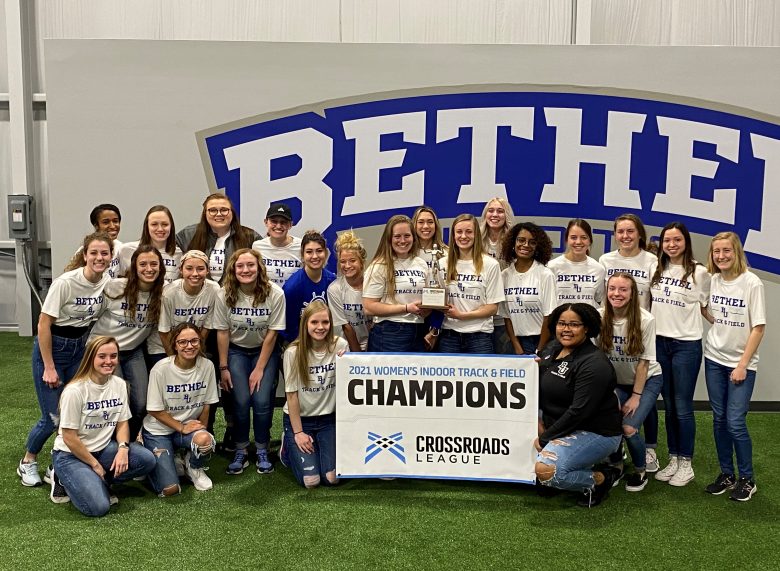 MISHAWAKA—The Bethel track and field teams experienced the definition of a rocky season. From limited competition to the NCCAA National Championships being canceled, they couldn't catch a break. They did, however, have their bright spots throughout the year. They were finally able to celebrate the opening of a state-of-the-art training facility, the Lehman Family Training Center, and their top athletes earned countless awards, including Thomas Jackson, a senior from Gary, Ind. He not only became a national champion in the long jump, but also accumulated countless accolades.
"He continues to improve in track and scores huge points for us as a team," Head Coach Danny Wilkerson said. "More importantly though is his enhanced appreciation and goals in the classroom and spiritually. It would be safe to say he came to Bethel to run track and now it's to get a great education, glorify god, and do his track thing better than ever."
Not only were the track and field teams successful in an individual capacity, but they were also able to accumulate multiple team awards. The biggest of these accomplishments was the women winning the Crossroads League Championship. It was their seventh total Crossroads League Championship, but their first ever for indoor track and field.
"When [COVID-19] hit us a year ago, it was an emotional blow to go from training to perform at your best to 'sorry, your season is done, go home,'" Wilkerson said. "The long break was good for some and challenging for others. To even have the ability to compete has been a blessing. It has only strengthened our love for the sport and understanding that Christ is in the center of the program. The finishing places was just icing on the top for how everyone competed. They just put it all out there that weekend and when the dust settled it was a great day."
Despite having the NCCAA National Championships canceled, the track and field teams were able to compete at the NAIA National Championships. As mentioned above, Thomas Jackson won the long jump for the men, but many other outstanding athletes competed at the highest level. This included Emma Mott being named an All-American in three events and All-American titles also being given to Megan Cooper, Kayla Kunkel and Haley Wimmer.
The track and field teams have yet to release their outdoor season schedule. For more information on the track and field teams visit www.bupilots.com.
Print