---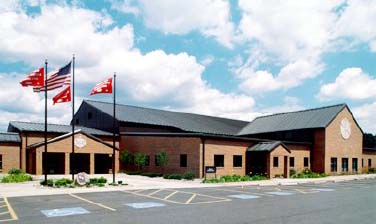 MISHAWAKA—Shane Glasco was born and raised in Texas before moving to Mishawaka, Ind. at the beginning of his freshman year of high school. Glasco attended Mishawaka High School. As a child, he played all different types of sports. He loved football, soccer, MMA and track and field. When he was younger, he triple-jumped and ran sprints, but during his high school years, Glasco shifted his focus to the high jump. Shane caught on quickly and began achieving top scores. Consequently, sports played a part in his college decision.
"I actually never heard of Bethel until my junior year of high school," Glasco said, "when I was recruited by Tony Natalie."
Glasco's decision to come to Bethel is one he has been grateful for.
"I'm happy I decided to come here," Glasco said. "I met a lot of wonderful people and made a lot of great memories. Yes, there's been many challenges but that's life."
Glasco is majoring in mechanical engineering.
"I like a challenge," Glasco said. "If everything in life was easy, what would be the point of life? We must work hard to get what we want. Nothing in life is handed down to us."
After college, Glasco plans on exploring his options and hopes to travel. He wants to work his way to a job in a location that he enjoys.
"Stay on the lookout," Glasco said. "My future is bright."
Glasco has served as a leader for Bethel, mentoring both underclassmen and upperclassmen. He is a 3x All-American in high jump. On Jan. 23, 2023, Glasco won his second "NCAA Athlete of the Week" title, the first having been awarded on April 18, 2022. His 2023 title was awarded because he hit NAIA A Standard at the Warrior Indoor Invitational.
Print