---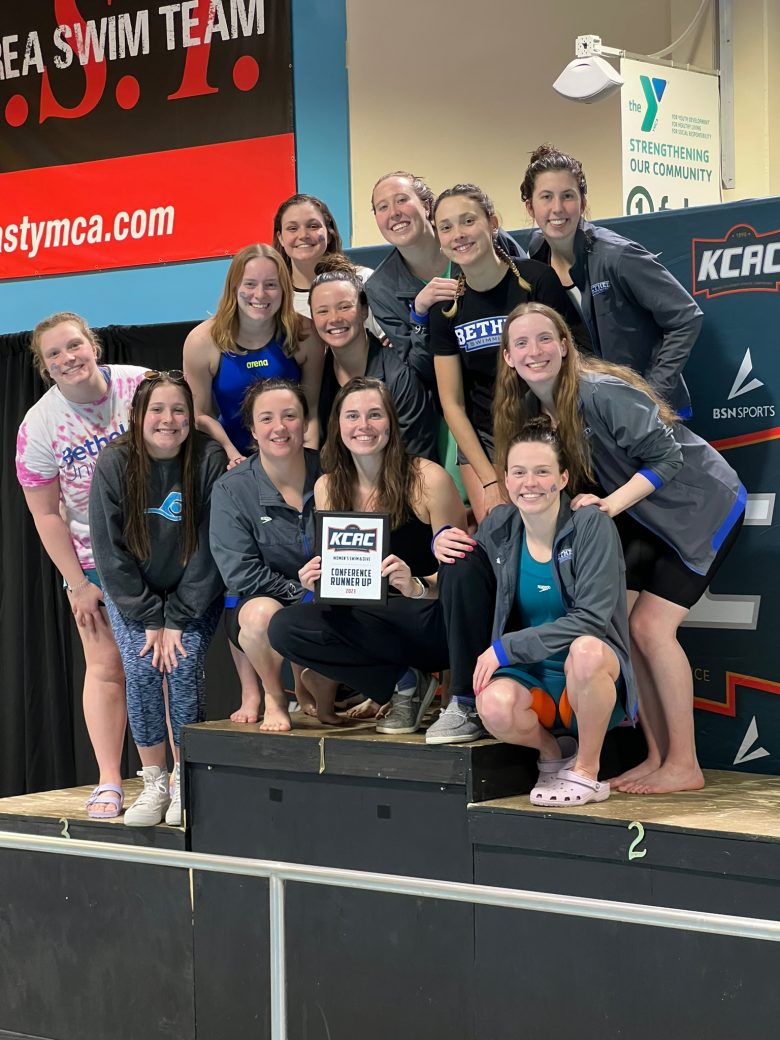 MISHAWAKA—Since the start of the swim and dive program at Bethel in 2019-20, they have competed in the Kansas City Athletic Conference, also known as KCAC. Until this year, their team record for that conference was fourth place. However, the team has made progress and placed second this year, and for a brief time led the men's championship.
"The season has gone really, really well," Head Coach Deb Thompson said. "I am very pleased with the year as a whole, not just performance wise, but as a team. This is our fourth year as a team, but it finally all came together. We had upperclassmen and underclassmen, and they meshed and got along. So, it was nice to see that culmination of the four years."
At this year's conference meet, the Pilots broke seven school records and hit twelve NAIA provisional times. Individual event champions included Josefina Gonzalez winning the women's 1650-yard freestyle, Nick Bohm winning both the men's 1-meter and 3-meter dive and Logan Berndt winning the men's 100-yard butterfly and the men's 100-yard backstroke events. Award winners included Deb Thompson earning the title of "Men's Coach of the Meet," and Jaylyn Harrison earning the title of "Female Freshman of the Meet."
"It was nice to finally see the team come together and get recognized for what we have all accomplished," Thompson said.
Although the KCAC Conference Meet is over for the Pilots, they still have one meet left. The team will compete in the NAIA National Championship meet in Columbus, Ga. from Mar. 1 to Mar. 4. Last season, Nick Bohm took home the individual national title at the event in the men's 1-meter dive.
Print