---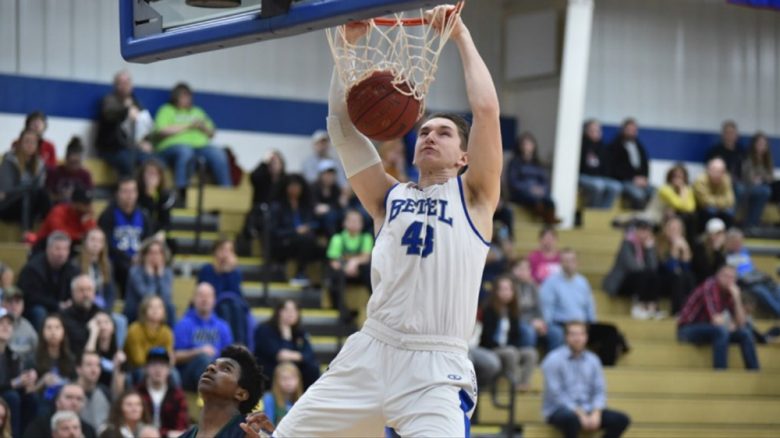 One of the most highly anticipated games in Bethel College basketball history isn't even a tournament game, but an exhibition game. However, the Pilots are not just playing any institution from the middle of nowhere. They're traveling to the Golden Dome in the heart of South Bend to take on one of the most storied collegiate programs in sports: the Notre Dame Fighting Irish.
Notre Dame comes into the season ranked fourteenth in the NCAA. Bethel comes in ranked twenty-second in the NAIA and as defending Crossroads League champions.
The game will take place on Nov. 3 inside Purcell Pavilion at Notre Dame at 7 p.m., with tip-off at 7:30 p.m. "We're playing on a football Friday night," said Bethel basketball head coach Ryne Lightfoot when asked why they picked Purcell Pavilion as the venue. "Obviously, (Notre Dame football) have Wake Forest coming in on Saturday. Notre Dame (football) is ranked third in the power rankings for the college football playoff. So, they wanted to group it on a Friday night where they could bring a recruit in on Friday night, have them stay overnight and come to the football game the next day. Notre Dame did us a lot of favors to help this thing sell out." What exactly does this game mean for Bethel College? "This is an exciting opportunity for Bethel College, for our players, the team as a whole, and also for our fans," Rich Cummins, Bethel vice president of institutional advancement, said. "The players are going to get the opportunity to play a world-class opponent, a nationally-ranked opponent that's going to test their skills, their gamesmanship and bring the best out of them." This will be the first time Bethel College has played Notre Dame in a public exhibition game. "It just puts Bethel on a national stage," said Lightfoot. "It's a great event not only for our basketball program to showcase the work and effort we've put in for a number of years, this program has been around for a long time and has had a lot of success, it gives us a chance to represent ourselves to the community at a different level. Lightfoot went on, "People are going to hear about Bethel that maybe don't know about what we do and the history behind it. The exposure of being on the ACC network, the exposure of all the radio outlets that (are) going to be a part of what's going on over there on Friday night is huge for our program. It's also big for our community and big for our student body because it allows people to go out and support Bethel while watching Notre Dame. Everybody wants to go watch Notre Dame basketball anyways." Prior to the game, there will be a free pregame tailgate from 5 p.m. until 7 p.m. at Gate B of the Notre Dame football stadium. However, it appears that capacity for the pregame tailgate has already been filled up. "We're absolutely excited with the turnout at this point," Cummins noted, "The tailgate, we had to close the numbers down at around 1,000 because Notre Dame couldn't accommodate anymore in the space they had provided for us." It looks like the game has garnered a lot of attention from community residents. Time will only tell what each team brings to the game. Photo courtesy of Bethel College Athletics.
Print