---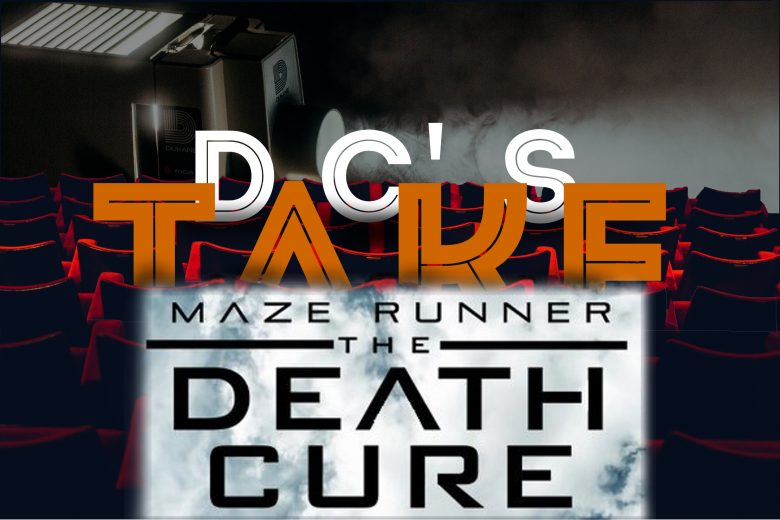 There haven't been a lot of movie adaptations of young adult books coming out lately. But we've just closed out another popular book-to-film adaptation with "The Maze Runner: The Death Cure," the third and final installment of the post-apocalyptic series based on James Dashner's novels.
Thomas (Dylan O'Brien) leads some escaped Gladers on their final and most dangerous mission yet. To save their friends, they must break into the legendary Last City, a WCKD-controlled labyrinth that may turn out to be the deadliest maze of all.
As far as young adult novel adaptations go, the "Maze Runner" series isn't that terrible. That being said, I've never been a huge fan of the "Maze Runner" films, simply because they are very forgettable. The original film back in 2014 wasn't that entertaining, especially with a terrible ending and the 2015 sequel "The Scorch Trials" was just a dry follow-up that could've been better. Thankfully, "The Death Cure"
isn't
split into two parts and it
does
give an end to the franchise that fans will enjoy. Still, even after a three-year wait, I can say that I've never been intrigued by this franchise at all. The film's bright spot was definitely the action. Director Wes Ball does know how to film impressive action sequences. He should be doing a lot more action films in the future. "The Death Cure" opens up with a 10-minute rescue mission that I really latched on to. Anytime anything exciting is happening, it's because of these scenes, and they're well-handled in "The Death Cure." All of the action in this installment is ten times better than in the previous two. O'Brien really is one of the main reasons each film is watchable. He proved he was a capable action star with his performance in last year's "American Assassin." He carries the entire movie as Thomas, even if the film itself is just "meh." I wish he was in a better movie to showcase his skills. The film halted production after O'Brien got into a serious accident while filming a stunt in 2016, and it's good to see him back. Besides O'Brien, we've also got Thomas Brodie-Sangster, Kaya Scodelario, Giancarlo Esposito and Rosa Salazar also returning, and their performances weren't bad. Are any of their characters developed? Not really. Patricia Clarkson and Aidan Gillen really don't have much to do. And how dare they waste a good Walton Goggins performance? That's a shame if you ask me. The story itself isn't anything new. Probably the reason why I have such a distaste for the "Maze Runner" franchise is that they just don't make me get attached to them. Returning writer T.S. Nowlin does what he can, but nothing was very strong this time around. "The Death Cure" takes itself a little too seriously. Though the plot is basically about finding the cure to the Flare, a zombie-like virus, the film also includes a rescue mission to save one of their friends in the middle. I also must admit that I haven't read the books. It would've been nice to be caught up before the film even started. To be honest, when certain characters from the last film showed up, I'd totally forgotten who they were. And the movie definitely started to stretch out towards the third act, right around where the climax should start. It touts an unnecessary 142-minute runtime that kept up a mild pace, and it gets boring. "The Death Cure" failed to have an emotional impact as the end of the series. It almost felt like it was setting up another movie, but it's the final movie. Unless they're planning a prequel in the future, I don't know. As it stands, I went into "The Death Cure" wanting it to be an exciting and redeeming end to a series that I wasn't so fond of before. But as it turns out, "The Maze Runner" franchise isn't going to be one that sticks around in my memory as time goes on. At least this isn't anywhere near as bad as the mediocre "Divergent" series. I'm also impressed that Ball directed all three of these movies. But, just like the first two films, "The Death Cure" is going to end up being forgotten, not giving off enough closure for the series.
"Maze Runner: The Death Cure" follows the same patterns that previous installments had, failed to get me invested and resolving to a bland conclusion.
Grade: C
Print