---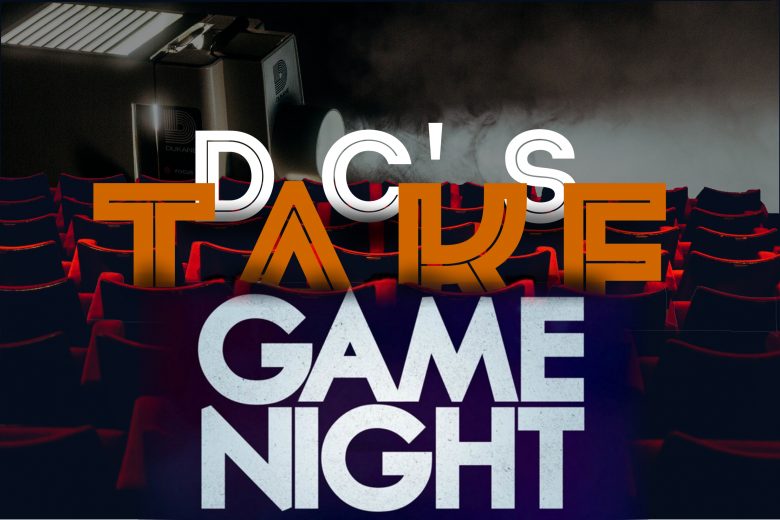 Any typical night spent hanging out with your friends may involve drinking, meaningful conversations and playing fun games like charades or Pictionary, to name just a couple. And, of course, make sure nothing goes wrong during the night, otherwise, just like the characters in the latest dark comedy "Game Night," you might be in for something entirely different.
Max (Jason Bateman) and Annie (Rachel McAdams) are a competitive couple that hosts a weekly couples game night. But when Max's successful older brother, Brooks (Kyle Chandler), turns up wanting to kick their night up a level, he arranges a murder mystery party. Everything seems to go well until Brooks is actually kidnapped, and everyone else thinks it's all part of the game.
As with many recent comedies, I wasn't remotely excited about checking out "Game Night." The talent involved includes some of my favorites, directors John Francis Daley and Jonathan M. Goldstein are two names that, in my books, shouldn't go together. They were responsible for writing and directing the "Vacation" reboot, which was the second-worst movie of 2015, an unfunny and mean-spirited entry to the franchise. But early word from people I know said it was hilarious. With low expectations walking into the R-rated "Game Night," I found myself with my first surprise of 2018. For a comedy that's meant to be outrageous, "Game Night" was actually well shot and stylish at certain times, with a couple car chases and one cool sequence involving the characters retrieving an item that they need. These people are really convinced that everything is planned until someone explains to them that this isn't a part of the game. The jokes in here are very funny. I thought I was going to have about three laughs through the entire film, but I very much underestimated the film's humor: I was constantly laughing. Screenwriter Mark Perez is better at writing comedy here than with "Accepted." Having the characters think that everything is all a part of the game does keep it fresh with the material the cast is given. Surprisingly enough, the script has pop culture references that
actually
didn't get annoying. This turned out be one of the better dark comedies to come out since the first "Horrible Bosses," another funny Bateman movie. The chemistry between both Bateman and McAdams was spot-on. They've both dabbled in the comedy genre before, Bateman a number of times, and they had a lot of moments that really worked in their favor with good comedic timing. No wonder McAdams is my Canadian crush, she's always worth watching; she always has that charm. In my opinion, she doesn't get enough credit for her excellent roles in comedies. Besides them, there's Billy Magnussen ("Into the Woods") and Sharon Horgan ("Catastrophe") as Ryan and Sarah, a couple on their first date; and Lamorne Morris ("New Girl") and Kylie Bunbury ("Pitch") as Kevin and Michelle, who are another married couple that reveal that Michelle might've slept with a celebrity (solid pay off). The best part of this ensemble cast is that each character had a chance to shine, and none of them are wasted. If there's anybody that's going to be talked about after this film's out of theatres, it's Jesse Plemons (Todd from "Breaking Bad") as Gary, Max and Annie's recently divorced police officer who wants to join in their game nights. He plays creepy in the funniest and most deadpan way imaginable, holding his puppy and trying to make conversation. I loved every scene he was in. It's not a perfect comedy, however. There were certain problems that came with it. A handful of jokes weren't that well executed, and some tonal elements didn't exactly fit some of the scenes that were trying to be more serious. And though Magnussen did a fine job, there was a period where the script was playing the "idiot card" a little too much. The film has its twists and turns, and though it comes off as briefly cheap at a couple moments, it's at least silly, and it works for "Game Night." It keeps you guessing what's going to happen. This goes to show that
this
is the type of dark comedy studios should take learn from (take some notes "Rough Night"). This still doesn't make me excited about Daley/Goldstein directing "Flashpoint," but I'm keeping my fingers crossed that they'll do a solid job. "Game Night" isn't going to end up being the funniest movie of the year, but it's sure entertaining for all it could give. "
Game Night
"'s dark, yet hilarious, premise could've been lame, but with a funny cast and a well-done script, it's a major surprise.
Grade: B
Print