---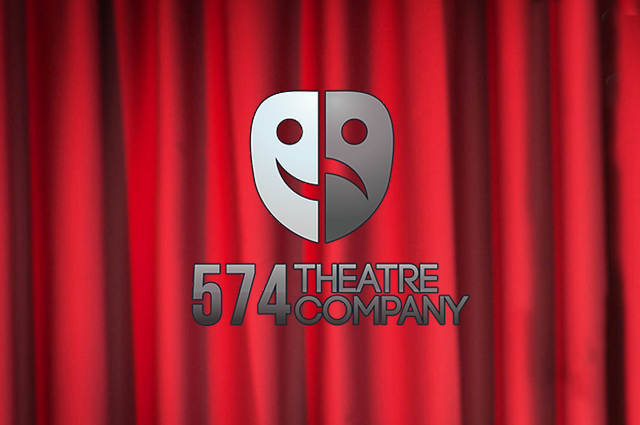 MISHAWAKA, IND.— Some students come to Bethel for the education, some come for the sports and others come for the Christian college experience. But what happens after the students have done their work and earned their degree? What lay beyond the milestone of college graduation?
For 2018 graduates Alex Price and Joshua Maurer, the answer lay in their love for the theater. The friends founded the 574 Theatre Company in December of 2017, and had a successful debut season, featuring such classics as "The 25th Annual Putnam County Spelling Bee," "Little Women" and "The Music Man."
Joshua Maurer, the co-founder and executive director, explained the story behind the name.
"We wanted to come up with a name that would be easy to remember, that would be catchy to say and that would be somewhat of an identification to our area," said Maurer. "Anytime you say anyone's phone number that's from here, you say [574]… for me, there's definitely a marketing aspect that I like to it, because you remember 574 if you're from this area."
The majority of the company's productions are filled with song and dance.
"Basically, our focus is musicals," said Maurer. "From the start, we kind of conceptualized it as we would focus on musicals, we would do 4 to 5 musicals a year, but that we would also do 1 to 2 plays a year."
As executive director, Maurer is in charge of the business side of the company, overseeing finances, fund development and day to day operations.
"One of the biggest [challenges] is definitely fund development," said Maurer. "We started 10 months ago with zero anything."
Maurer explained that they've had many great partnerships develop and they hope to expand in that area. They also raise capital from investors, business sponsors and fundraising events.
"We have some great community theaters in this area, but that is not what we are trying to be," said Maurer. "We're trying to elevate to the next level as a company... to bring in professional designers, actors, directors and to put out professional quality work."
Matthew Anderson, a sophomore double majoring in applied politics and history, worked backstage in the company's production of "The Music Man."
"574 is very small at the moment, but if they keep producing what they're producing they will get bigger," said Anderson.
Anderson added that he will probably work for them again and encourages anyone considering working for them to do it.
"It's a really fun experience," said Anderson.
More information about the company and a list of the shows they are producing for the 2019 season can be found at their website:
www.574theatre.com
Print