---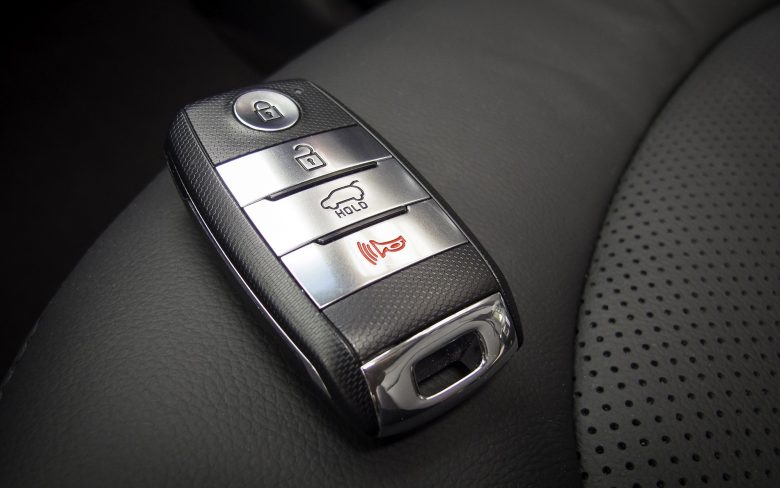 MISHAWAKA, IND.—The Tip-off Madness Car Contest was a chilling success! Well, at least it was for Keenen Boyce, the winner of the contest and car.
On Friday, October 19, determined contestants gathered in the frigid rain to face off in a long, strenuous battle to see who could keep their hand on the new Bethel Pilots bus the longest. A car hung in the balance, and many participants were willing to stand out in the cold for as long as necessary to win the prize.
Everyone went all out preparing in advance for the contest. With snacks packed into pockets, and blankets wrapped around bodies, the contestants braved the weather and lack of restroom breaks (some admitted to using adult diapers.)
The event went on all through the night, and even though many only lasted for a few hours, there was a surprising number of participants left in the morning. A couple different news channels visited during the night to get some insight on the event, and even came back in the morning to see who was left.
As the morning wore on, the smaller group of contestants was moved to the prize car. To eliminate participants faster, the contestants had to stand on one leg while still keeping their hands on the car. This went on for about an hour, before it was decided that the remaining contestants would end off the event in a free throw competition.
The free throw competition had high stakes, because if one of the participants missed their free throw, they would be eliminated from the contest. After a few nail-biting rounds, Keenen Boyce emerged as champion. "I think the contest went really well," said Adam Gustafson, a participant in the contest. "I would have preferred the contest to last longer though instead of ending in a free-throw shoot-out."
Keenen Boyce is from the South Bend area and graduated from Career Academy in South Bend. He is a sophomore here at Bethel. Boyce initially signed up for the competition along with his girlfriend, Kaylee Robinson.
The two of them strategized and prepared for the contest together during the week before the event. They also had an outside resource to assist them by bringing anything they may need. Boyce and Robinson wanted to be involved in an event like this for a while, so they were excited for the opportunity.
"Overall it was a surreal experience," said Boyce, "Going in as a team set us up for success and without that I'm not sure that I would have been able to stick with it for as long as I did. We are just really happy that we were able to hang in there and ultimately come out victorious."
Robinson said, "Having this contest was unreal because you see this sort of thing on T.V. and then actually participating in something like this was a cool experience. It was neat to see a small college do something as unique as this."
The contest was put on by a sports management class, and was a graded assignment. Participants had to pay a small $10 fee to enter the competition. Sharpline Auto in Goshen, Indiana, provided the car. Altogether, the contest was considered a success by participants, and the class that put on the event.
"While our class was meant to plan this event and learn from it, it was cool to see people come out and support the basketball teams, and how contestants were supporting each other and friends of contestants came out to support their friends. It was also really cool that we could provide a person with a car," said Danica Mast a senior here at Bethel and a referee of the contest.
It has not been determined if this car contest will become an annual event or not, but it was a success and the hope is that it will happen again in the future.
Print